Restaurants
The gastronomy is a complementary attraction of the tourist offer of Antequera. In our region, gastronomy is determined by geography, by the products harvested in the Vega – with a predominance of cereals, vegetables and olive oil – and by the idiosyncrasies of the people.
Restaurants with some distinction
A restaurant with distinction refers to a restaurant that stands out from the rest in terms of quality, service, and reputation.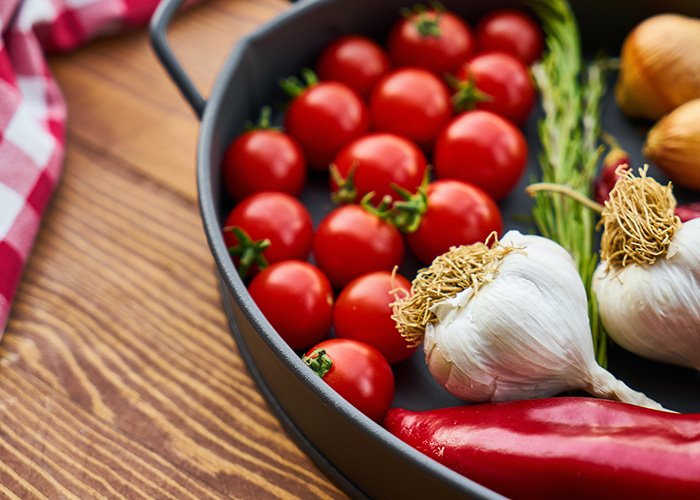 Nearby restaurants
If you are looking for places to enjoy a good meal in the surroundings of the city, do not worry, because in this section you will find a selection of the best restaurants in the area, both within Antequera and in nearby places such as the Paraje Natural del Torcal. From traditional restaurants offering typical dishes of the region to more innovative establishments with creative culinary proposals, here you will find options for all tastes and budgets. Don't miss the opportunity to taste the best of the cuisine of Antequera and its surroundings!
Where to try the traditional bienmesabe
Vegan and vegetarian restaurants
Discover the variety of establishments that have these vegan or vegetarian options on their menus.
Route through the pastry shops of the city
International food restaurants
Antequera, one of the most beautiful and visited cities in Andalusia, offers its tourists a wide variety of culinary options that will not disappoint the most demanding palates. If you are a lover of international food, you are in luck: in Antequera you will find a large number of restaurants that will allow you to taste the most exotic and varied flavors of the world. From Italian cuisine, to French, Mexican, Japanese, Indian or Chinese, among others, Antequera's international food restaurants have something for everyone. Explore our selection and let yourself be surprised by the delicious fusion of flavors they offer!