Discover the Municipal Granary of Antequera.
The Municipal Granary was the wheat warehouse with which the City Council tried to ensure the normal supply of grain to the entire population. The building can be dated to the seventeenth century, although over time it underwent numerous transformations and additions.
The oldest piece is the large ship or main ship of the set, which makes up the largest volume, located on the corner of Calle de Nájera and Cuesta de Barbacanas. It is a very compact piece, with hardly any gaps, and crowned by an Arab tile roof, arranged on a very steep slope.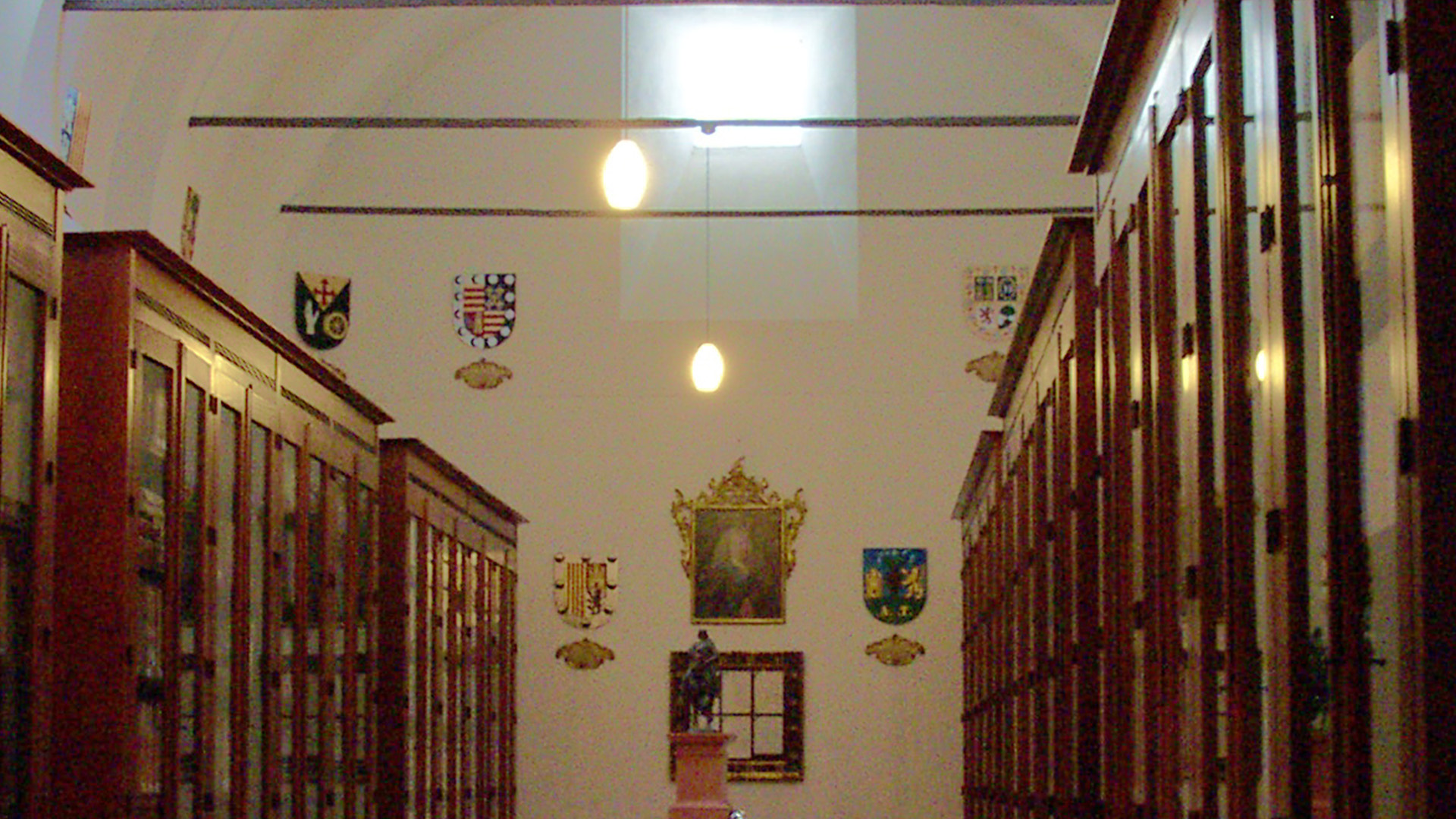 As a singular element, the sandstone cover stands out, with a lowered arch on which the three elements of the shield of Antequera sit. On the side of Calle Nájera, the plinth formed of several rows of strong red limestone masonry of El Torcal reaches great prominence. The so-called Casa del Mayordomo, located at the left end of the Barbacanas slope, has a laterician façade structure that can be dated to the first third of the eighteenth century.
Inside important transformations have been carried out, starting from the advanced ruin of some of its elements. The space of greatest architectural interest is the so-called Panera, which was built by the city's largest mason, Martin de Bogas, in 1773. It is a large rectangular room, covered with a half-barrel vault divided into eight sections by simple fajones arches that rest on pilasters. Another element of great singularity and historical interest is the safe or arcade, made in 1770, of large red limestone ashlars and with double doors, metal and wood respectively. It is located in the center of the Butler's House and serves as the only central support of the new structure of the floor on the top floor, made of laminated wood.
Contact:
Address: Barbacana Street, 6, Antequera, Malaga.
Schedule: Monday to Friday: 10:00–14:00, 17:00–20:00
Phone: 952 70 81 52