Discover Tholos de El Romeral.
The cave of Romeral (or tholos of Antequera) dates back to the megalithic period. This site was discovered in 1904 by two civil servants from Antequera and is located only four kilometers from the city and two kilometers from the dolmens of Menga and Viera. Its name comes from the fact that it is located on a farm called El Romeral.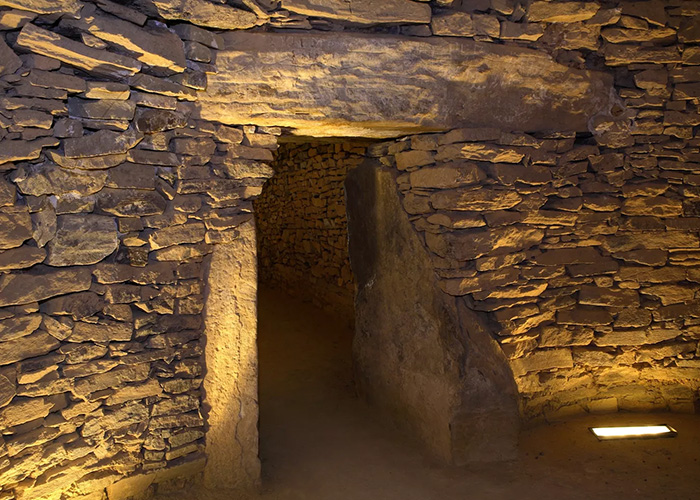 The cave consists of a gallery and two circular chambers. The first is a long tarred corridor, covered with limestone slabs. A lower opening gives access to the first circular chamber, which consists of a small rounded wall covered with a false vault. The closure is a large monolithic slab.
A second door, carefully carved, serves as an entrance to a small corridor that leads to the secondary circular chamber, covered in a similar way to the main one. In this second room, part of a slab has been preserved that was probably used as an altar for making offerings. In the tholos of El Romeral, the small masonry apparatus is combined with large slabs. The mound is artificial, unlike the dolmens of Menga and Viera, where the mound was used.
You can't miss this marvel!
Contact:
Address: Cerro Romeral, 29200 Antequera, Málaga
Phone: 952712206