Its plan, of basilical type like all the columnary churches of Antequera, follows the model of the Collegiate Church. In San Juan we find ourselves in front of an imposing hall, in which the three naves are divided by large columns of Tuscan order, on which a dance of three semicircular arches on each side rest. The central nave is covered with wooden armor of hybrid style between the mujéjar and the Renaissance; It has an octagonal floor plan and does not have a bow decoration. The side armors are hanging and without much interest.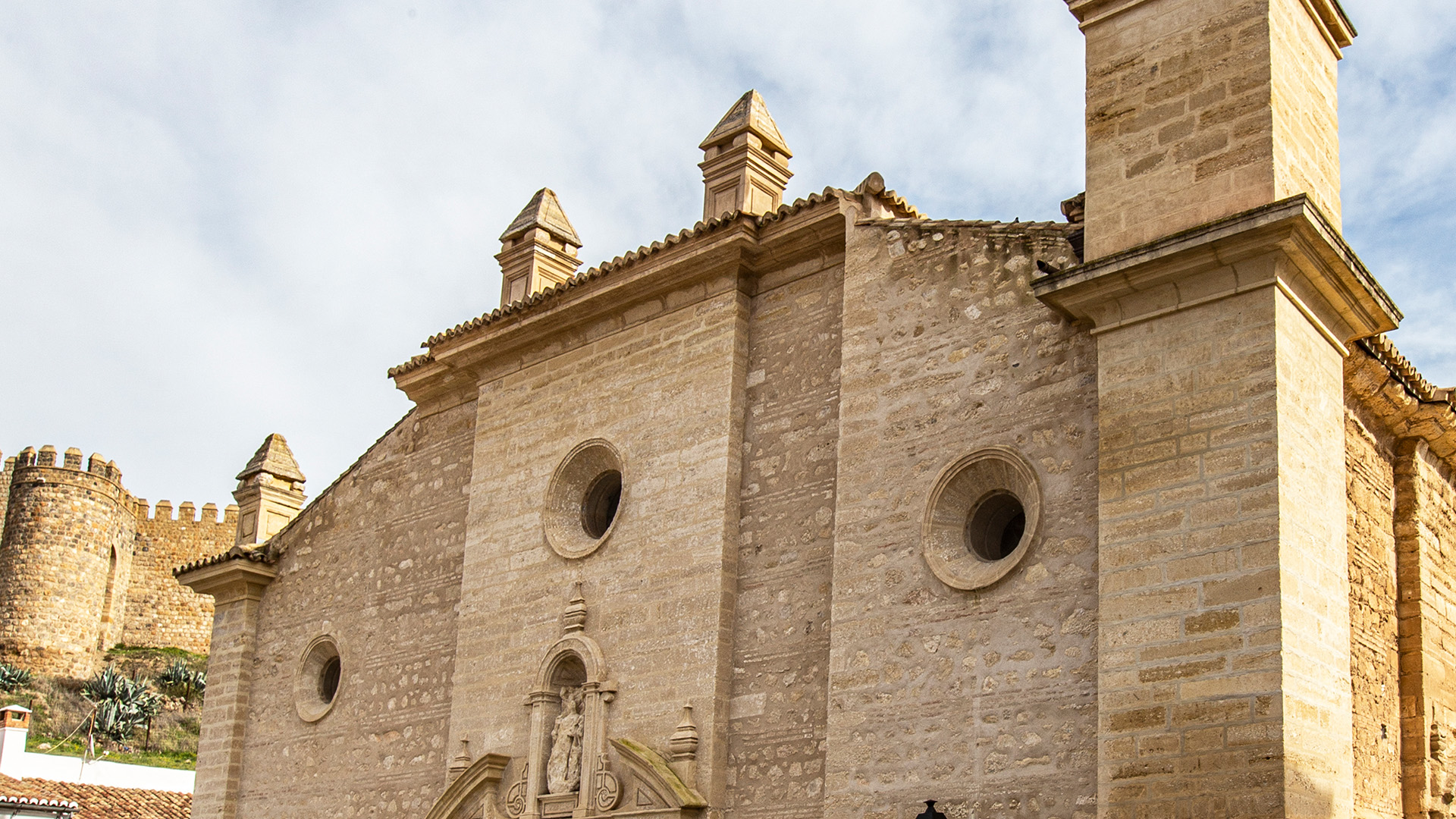 In the main chapel, shallow and preceded by Tuscan pilasters and a semicircular triumphal arch, we can admire a beautiful altarpiece in Mannerist style, made in 1649 by the master Toribio Sánchez Calvo. It is a very simple and elegant design, designed to frame a series of pictorial compositions of large size and diverse origin. Among the altarpieces that decorate the side naves, the two enormous pictorial compositions by Antonio Mohedano stand out in particular. These are two works of considerable effort, but we must regret in them clumsy repaints added at different times; They are: The Adoration of the Shepherds and The Immaculate surrounded by saints.
Among the chapels stands out that of Animas, completely rebuilt in the late eighteenth century. It belongs to the Royal Brotherhood of the Holy Christ of Health and Waters. The titular image of the crucified is the work of the early seventeenth century. In this chapel of Animas there are two collateral altarpieces of the eighteenth century, with sculptures of the Virgin of the Rosary and San José. The main altarpiece of the chapel, dated 1785, seems to have been made by Antonio Palomo. We must not omit the review of the wooden balustrade of the choir and the organ case, in Mannerist style.
Contact:
Address: Cuesta Real, 55, Antequera, Malaga