Our fair
The program of the Royal August Fair is wide and varied to try to satisfy the tastes of all attendees. On the eve of the fair, as usual before celebrations of these characteristics, the atmosphere is already preparing and the mood of the people predisposing, with acts as significant already in this city as the proclamation of the Peña Taurina "Los Cabales", which is usually carried out by people related to the world of bullfighting: ranchers, bullfighters, bullfighting critics, etc.
A few days later the official proclamation of the Royal Fair is pronounced, which usually falls on illustrious characters of the city, who are accompanied in this solemn event by the municipal authorities, the Councilor of the festivities, the media and a large number of citizens. Continuing with the activities that precede the fair, it is also worth mentioning the Pilgrimage of the Lord of Veronica, which begins every year with a rociera mass in the Plaza de Toros, which is followed by a procession that runs through different streets of the city until reaching the hermitage where that image so venerated by the people of Antequera is located.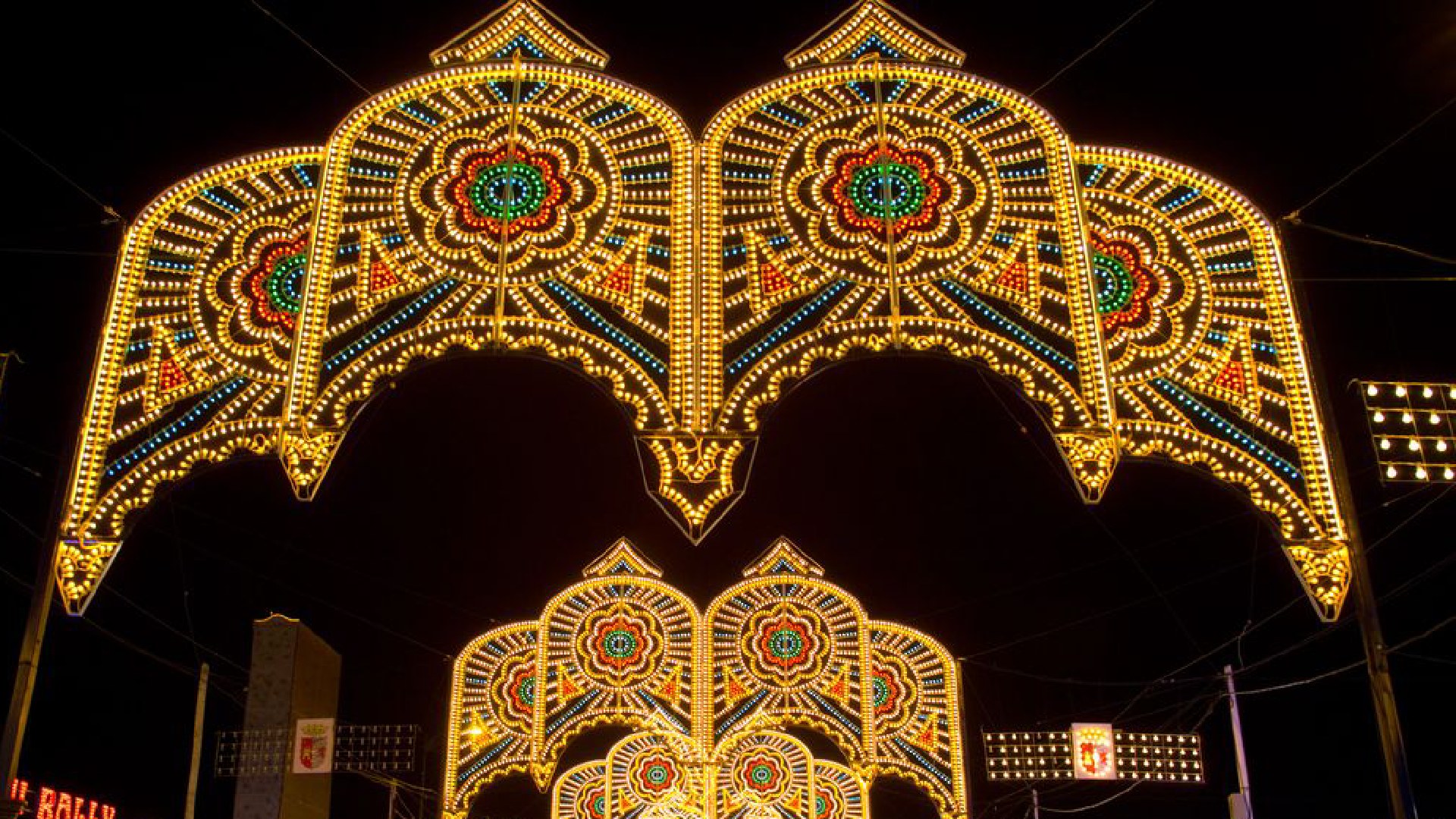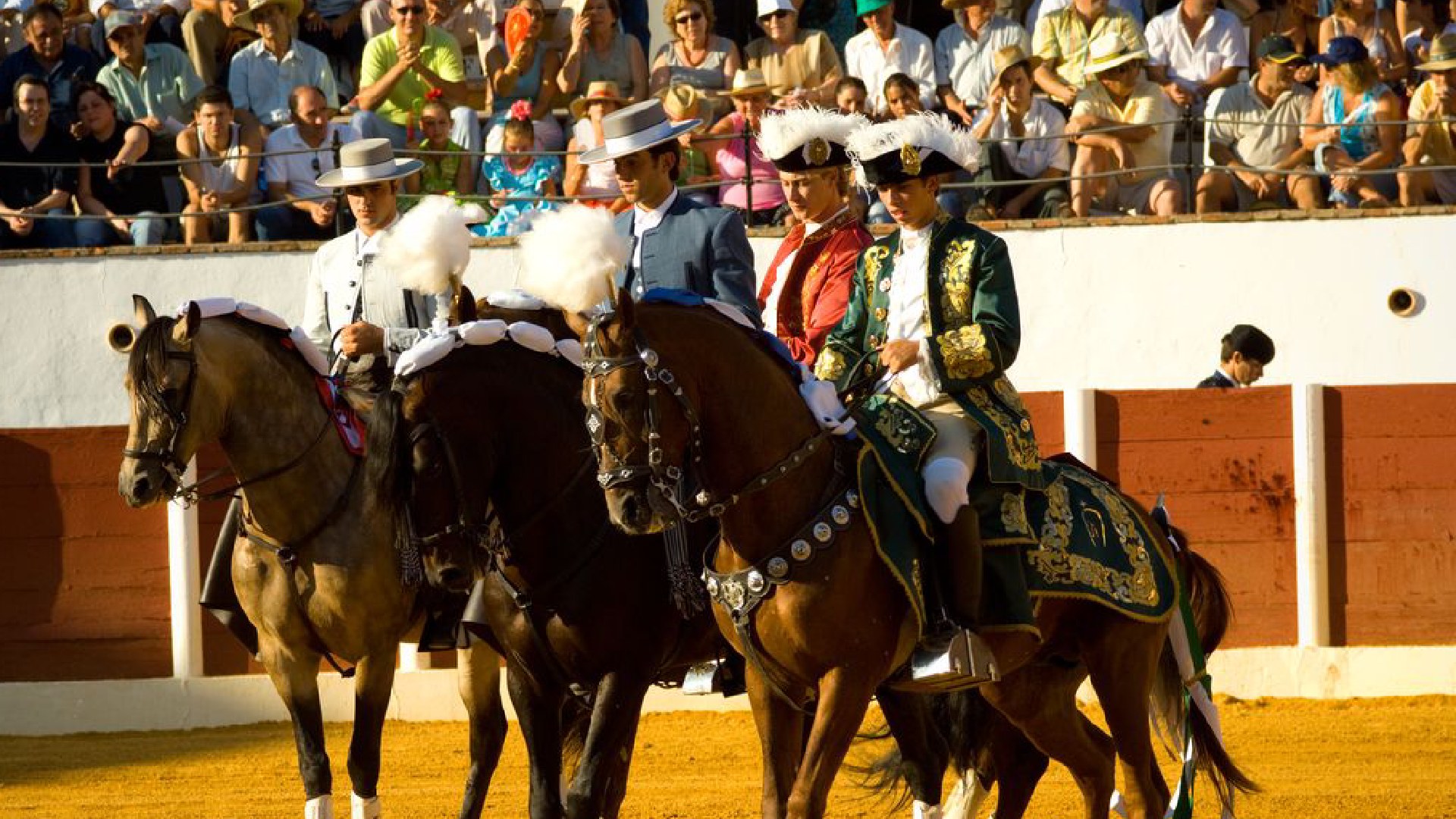 Official opening
The inauguration of the official lighting marks the beginning of the Royal Fair. From that night the city lives its festivities for a whole week, with multiple events aimed at the most varied public. For some years, as in Malaga, the fair is divided into two days: the "Day Fair" and the "Night Fair". In the morning, people go to the premises of the urban area that associations and brotherhoods are responsible for conditioning for these dates, as well as to the booths of the fairground itself. At night, the party takes place only in the fairgrounds, located in the Parque del Norte since 2005, where the Municipal Booth and the rest of the Andalusian and youth booths, the fair attractions and the street stalls that arouse the curiosity of those who walk through the area.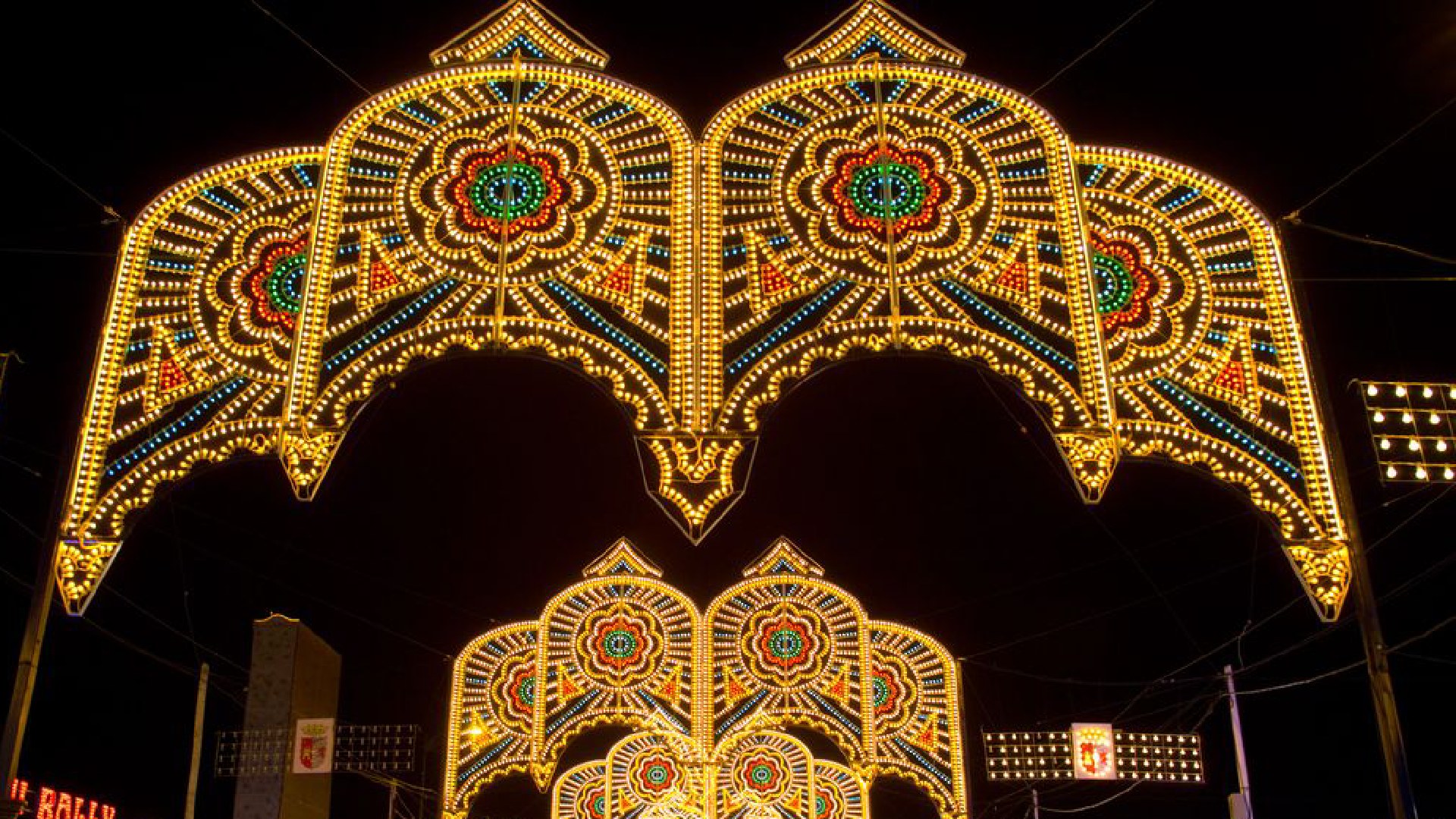 Over the course of the days, numerous shows contribute to the fun of citizens: musical performances, humorous performances, bullfights, exhibitions of horse hitches, activities aimed at children …, thus completing an agenda of the most varied and entertaining, which culminates with the explosion of fireworks on the last night of the Royal August Fair of Antequera.