Discover the sculpture to the Lovers.
It is the most outstanding element and the one that gives personality to the Plaza de Castilla. It is located in the center of this space. In the sea of the fountain rises a rock base that symbolically emulates the Peña, on which rest the bronze figures of Tello and Tagzona, which recall the legend of the two lovers who professed different religious beliefs and when they realized that their love was not accepted by their families, they decided to end their days by throwing themselves embraced from the top, which will be known since then as Peña de los Enamorados (Rock of Lovers).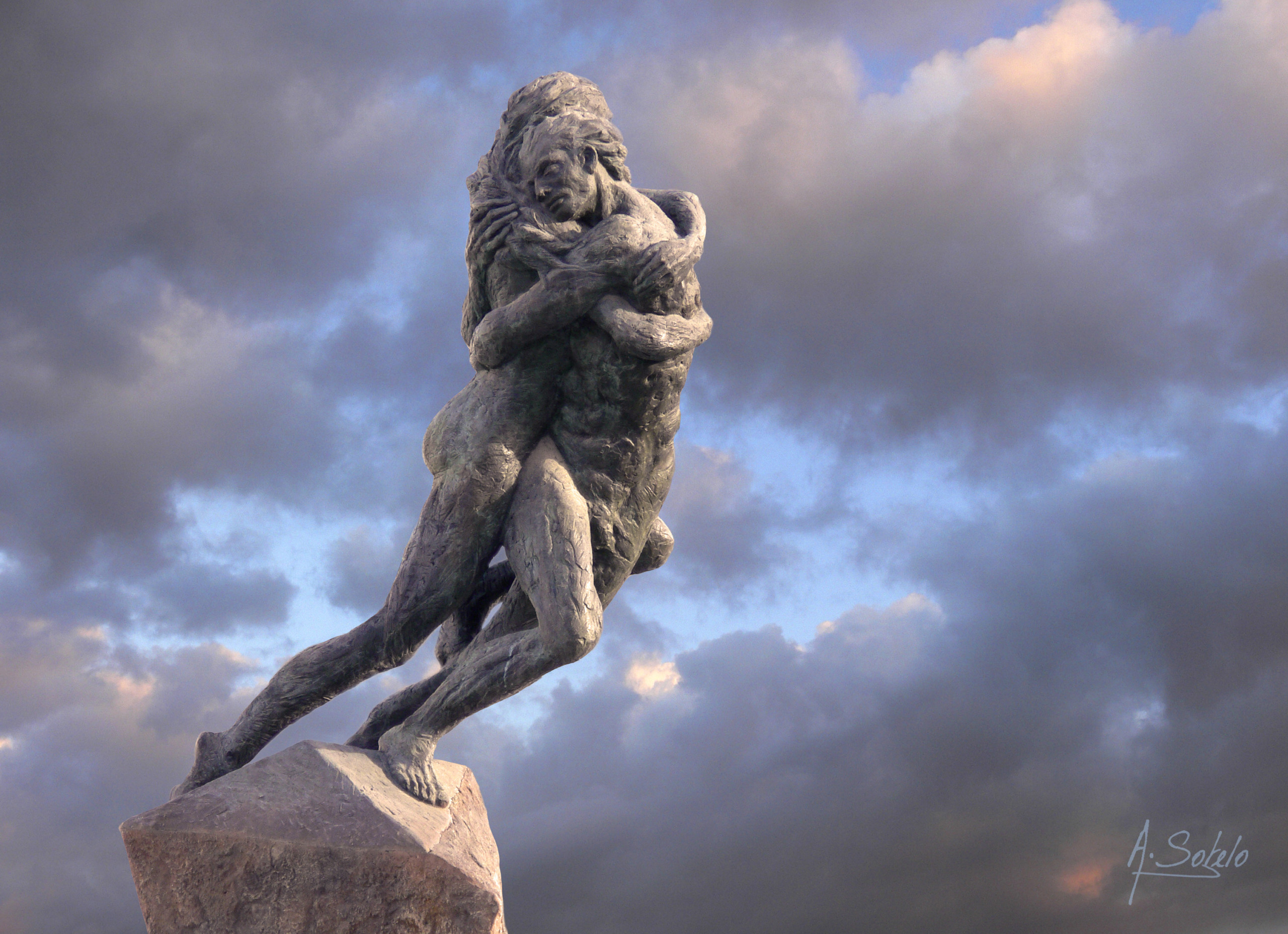 The work is by the Antequera sculptor José Manuel Patricio Toro, is of great harmony and modernism, full of movement that gives the urban space where it is located a unique imprint and personality.
Contact:
Address: Plaza de Castilla, Antequera, Málaga
Schedule: Open 24 hours.