Discover the Church of San Miguel.
The rest of the temple was made practically new, following the designs similar to the old one, although the height of the central nave was increased. In addition, the red limestone cover from the old church of Las Huérfanas was incorporated.
At present the architectural element of greatest interest is its brick belfry, with two bodies above the level of the roof, lowered on a kind of panzuda base.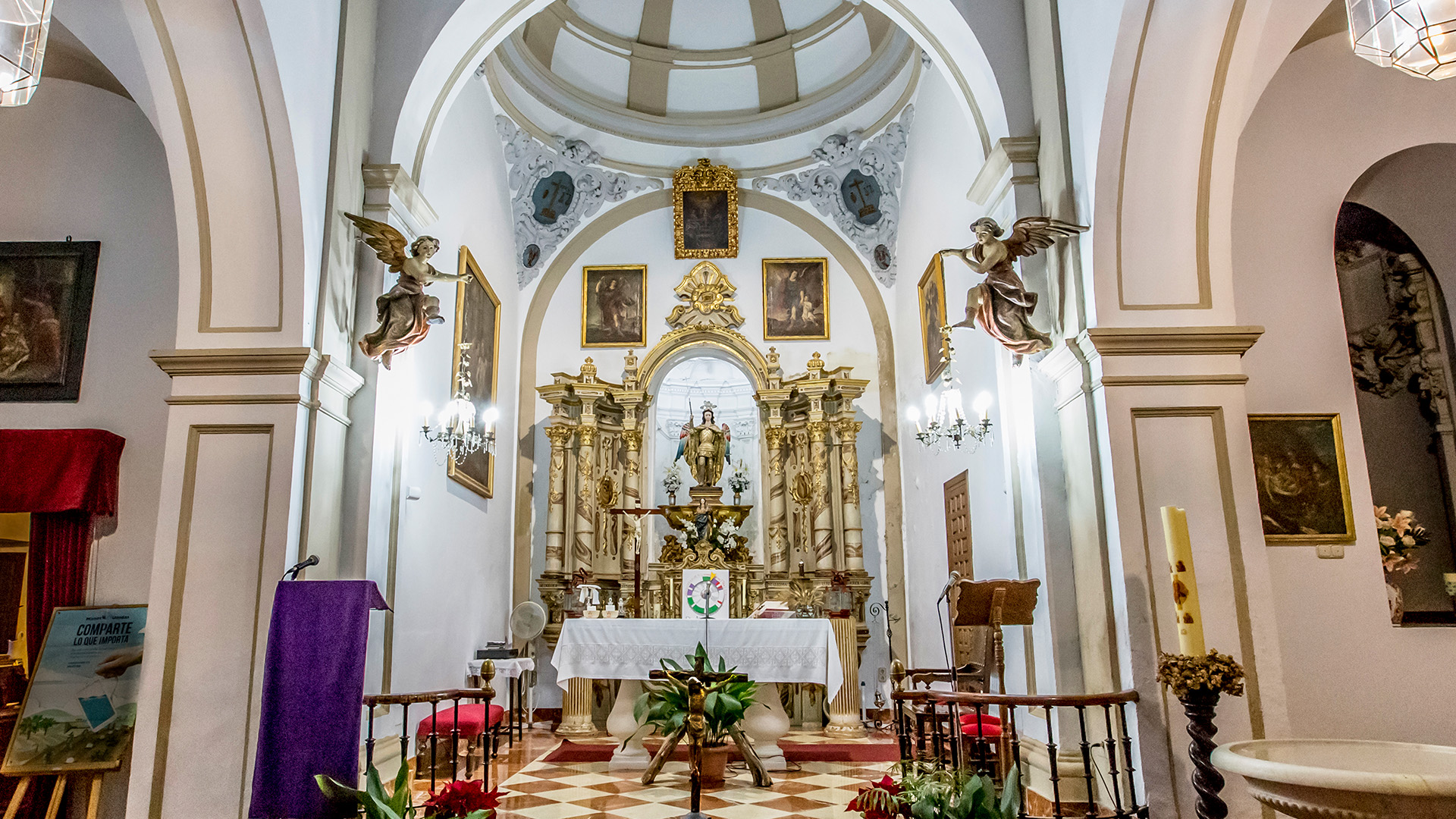 The first of them opens two holes with semicircular arches between Tuscan pilasters, a scheme that is repeated in the upper body that is of a single hole; Glazed ceramic vases and the wide flight of the cornices contribute to define its silhouette. The titular image of San Miguel, which presides over the dressing room of the main altarpiece, is a sculpture of somewhat smaller size than life and work of the sixteenth century. The base on which it appears is a work of Rococo style.
Contact:
Address: San Miguel Street, 41, Antequera, Malaga
Schedule: Tuesday and Thursday: 18:30–19:30 / Saturday: 19:30–20:30
Phone: 952 84 36 56