Discover the San Juan de Dios Church.
The façade of San Juan de Dios is composed of a rectangle flanked by two large Tuscan pilasters and entablature, on which the belfry is located. All this was made in sandstone from the ruins of the Roman city of Singilia Barba, in the vicinity of what is now Antequera, with the exception of the cover that is made of red limestone from the natural site of El Torcal.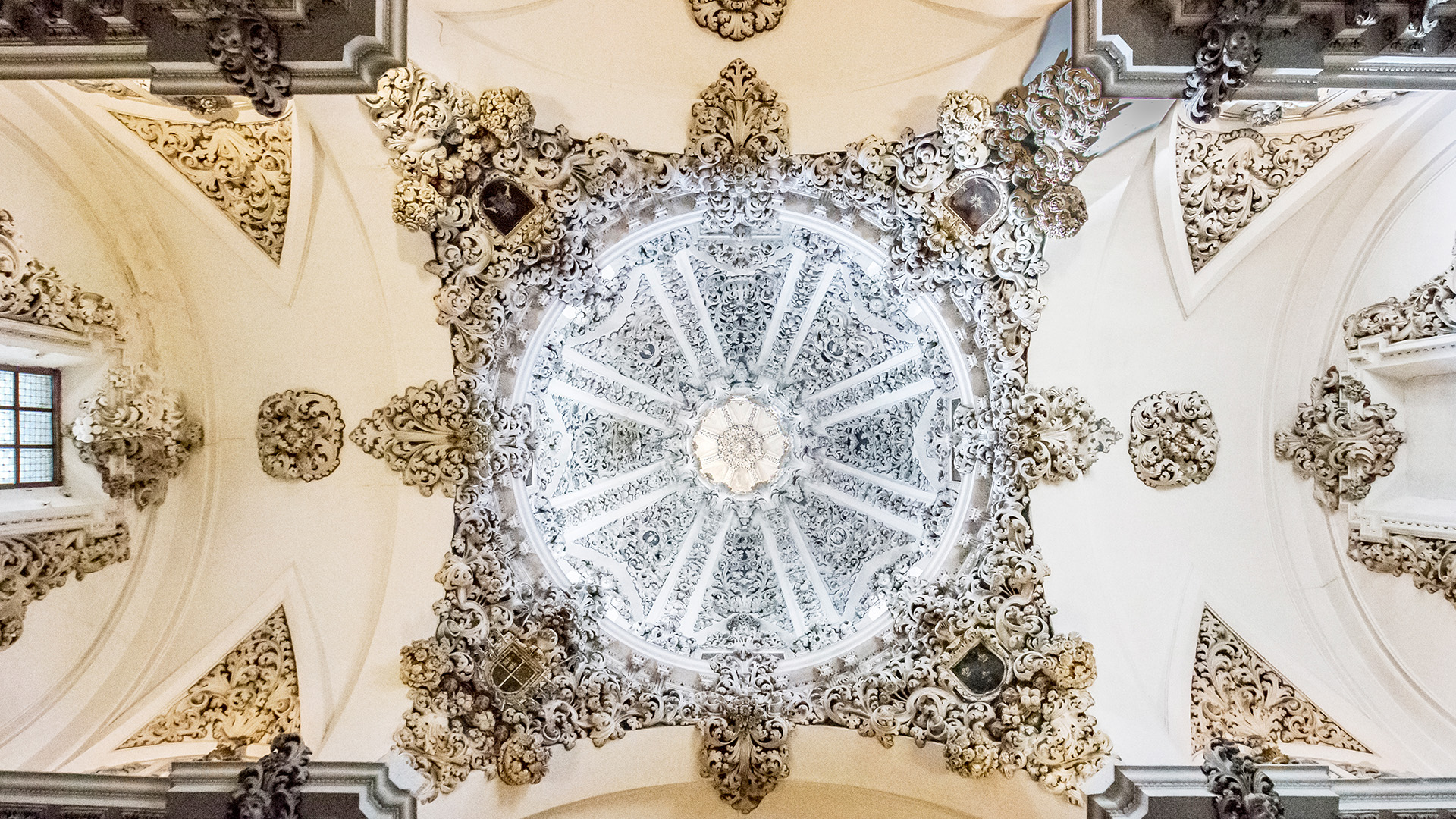 The most important thing about the temple is the interior, jewel of the Andalusian Baroque, thanks to its decoration of white and moved plasterwork, some edged and anchored in blue, in which plant and animal motifs predominate, although they also represent angels. These ornamental motifs reach their maximum expression in the dome of the transept, which especially during the day attracts the attention of visitors.
The main altarpiece has a beautiful sculpture of the Immaculate, located in the central niche, accompanied on the sides by the images of San Joaquín and Santa Ana. This church also brings together a wide pictorial set, whose theme responds mostly to passages from the Life of San Juan de Dios.
Contact:
Address: Calle Infante Don Fernando, 67, Antequera, Málaga
Schedule: Tuesday to Sunday: 10:00 – 14:00 / 16:00 – 18:00
Phone: 952 70 25 05