Discover the Roman Villa of the Station.
The Roman villa of La Estación, located a few meters from the municipium of Antikaria, would stand as a superb and elegant palace in the middle of the countryside. In it, its owners concentrate and reflect all the luxury and splendor of the most precious houses of the Roman world and show their tastes and preferences, mainly their high economic and social level.
Its large dimensions stand out, more than 20,000 square meters with only 20% excavated, its complex and elegant terrace architecture, its ample recreational and performance areas, as well as its decorative and scenographic elements.
The vegetation and above all the water, acquires great aesthetic prominence in this villa, being present in its most outstanding spaces: the peristyle, the ramp corridor, the main gallery and the nymphaeum pond.
Architecture, geometry, iconography, nature and water come together and intertwine harmoniously in this beautiful example of a Roman villa to create a true oasis in the middle of the Antiquarian countryside.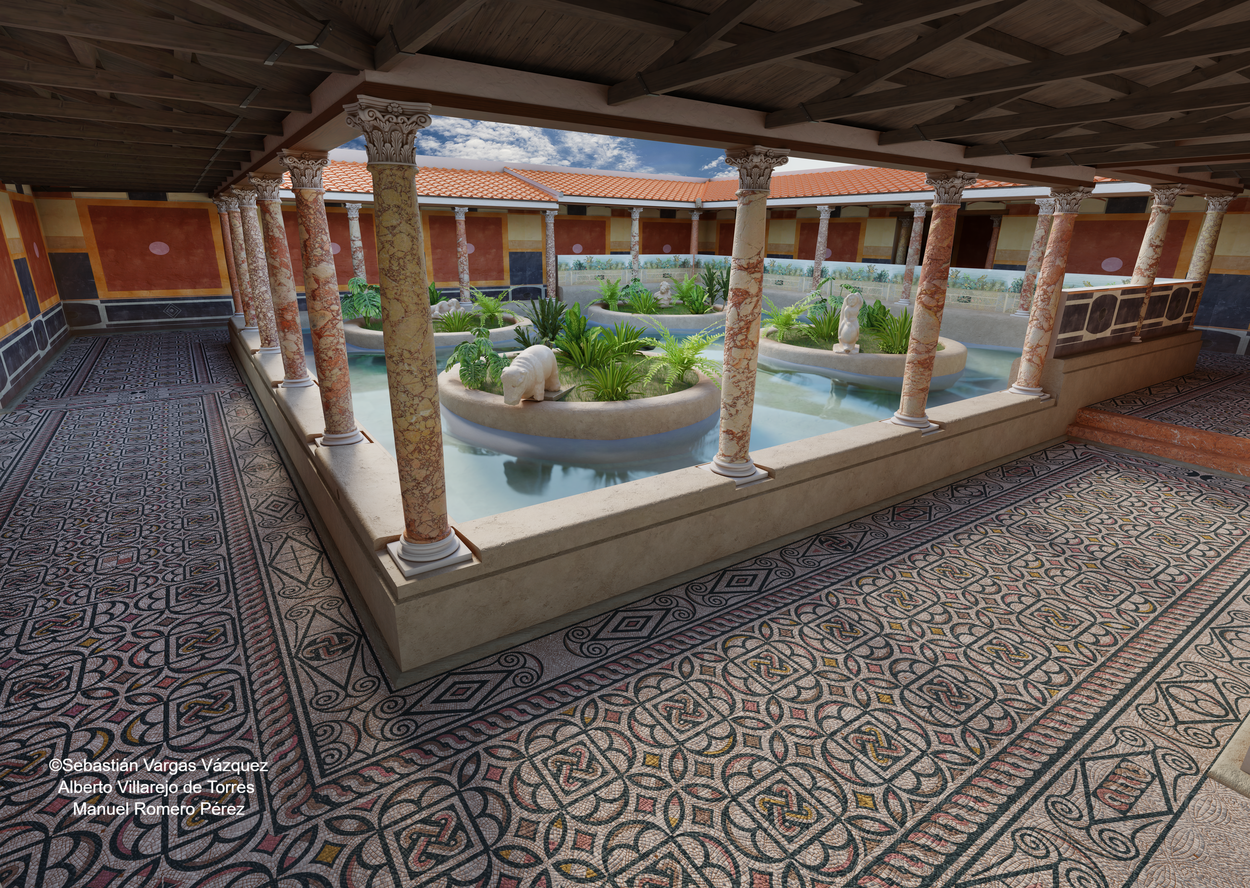 Contact:
Address: The Roman villa of La Estación, Antequera, Málaga