Visit the Plaza del Portichuelo.
The Chapel-Tribuna de la Virgen del Socorro or La Capilla del Portichuelo as it is more commonly known is located in the square of the same name from where you can see spectacular scenery with the mountains in the background. Built in the 16th century, it stands out for its arches and for the ceramic façade with geometric figures in a very colorful combination of colors.
Religious elements are mixed with elements of popular architecture. It is one of the emblematic constructions of this city. In this work, Mudejar style elements are intermingled with elements of Antequera's culture, recalling in some small details the Mosque of Cordoba.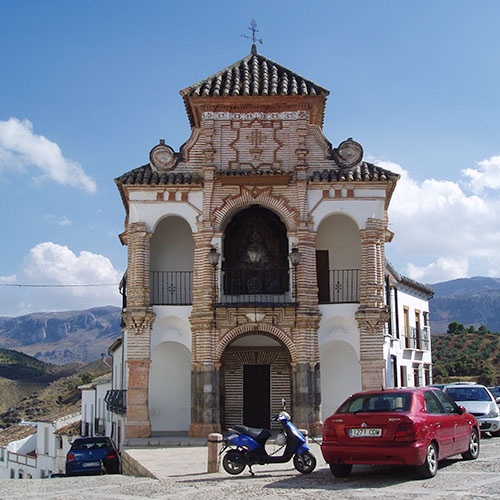 A key point in this city that you should not miss.
Contact:
Address: Portichuelo Square, 14, Antequera, Malaga
Schedule: Open 24 hours.
Phone: 952702505 / 952708305