Visit the Plaza del Coso Viejo.
This square is probably the most beautiful in Antequera. With the equestrian statue of Ferdinand I, who coined the famous phrase "May the sun rise over Antequera and may it be what God wills", the square seems to open onto the Alcazaba.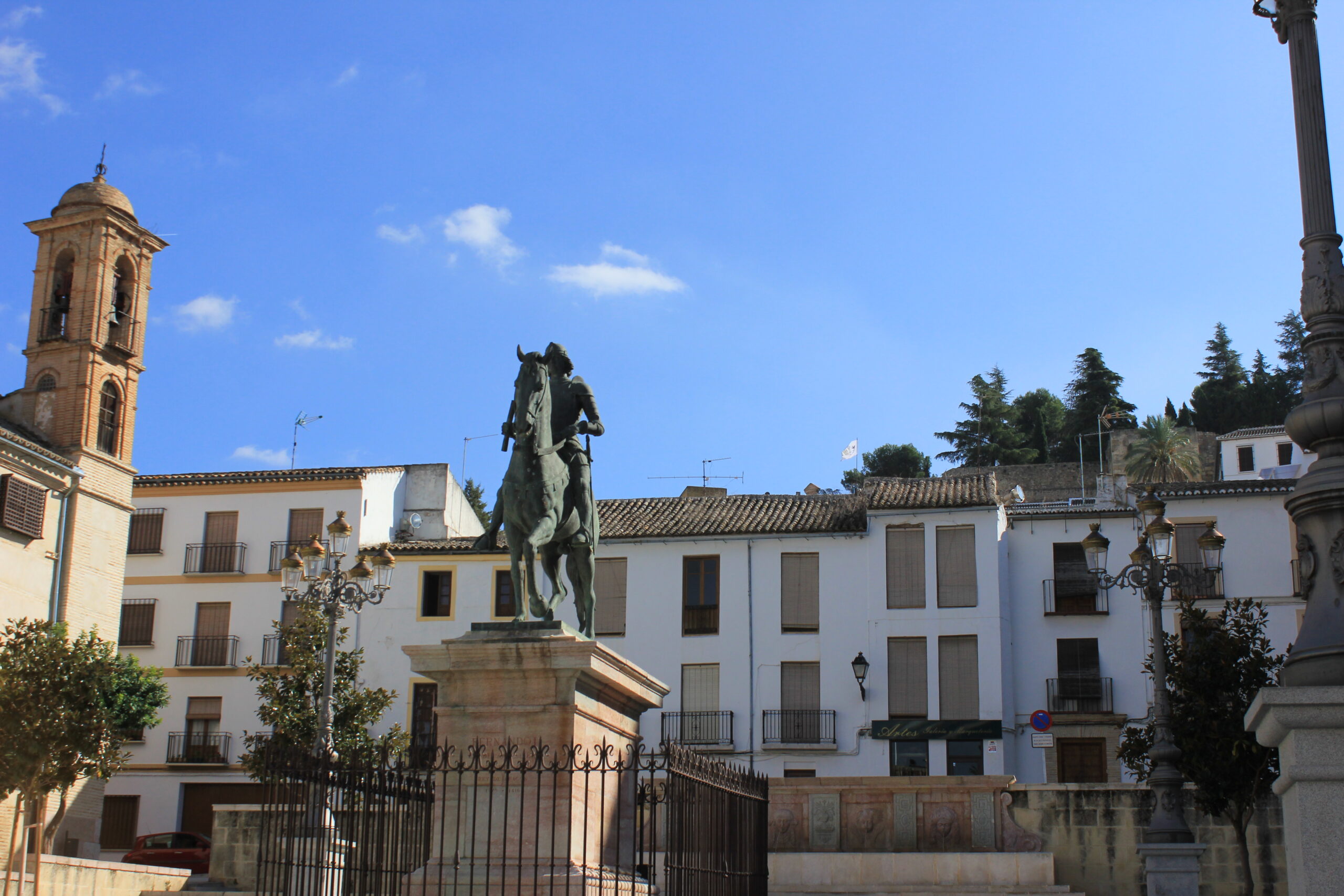 On one side is the Palacio de Nájera with the City Museum, and on the other is the Convent of Santa Catalina de Siena, which is open on Sunday mornings for mass.
In the lower part and next to the statue, in addition to a small parking lot, there are two restaurants with terraces and on the facade of the Hotel Coso Viejo, the Mesón Coso Viejo. I recommend at least two of these three places for lunch, dinner or breakfast, at the end of this article.
Contact:
Address: Guerrero Muñoz Square, Antequera, Málaga