Discover the Monastery of San Zoilo.
The church, raised within the late Gothic style or Catholic Monarchs, responds to the scheme of Franciscanist temple of the time, with a nave covered with wooden armor and a main chapel with a ribbed vault, although all this is very modified with magnificent plasterwork in the Mannerist period.
The plan of the church is irregular. In the nave of the Gospel, which has greater development, it has seven sections, while that of the Epistle has only two. From the primitive Gothic work, some vaults are still preserved in the side naves and the large one of the main chapel, as well as the façade of the church. The latter is a very interesting example, made of sandstone, which is composed of carpanel arch with archivolts, and thin columns in decreasing thickness towards the light of the door, all decorated with the knotted Franciscan cord.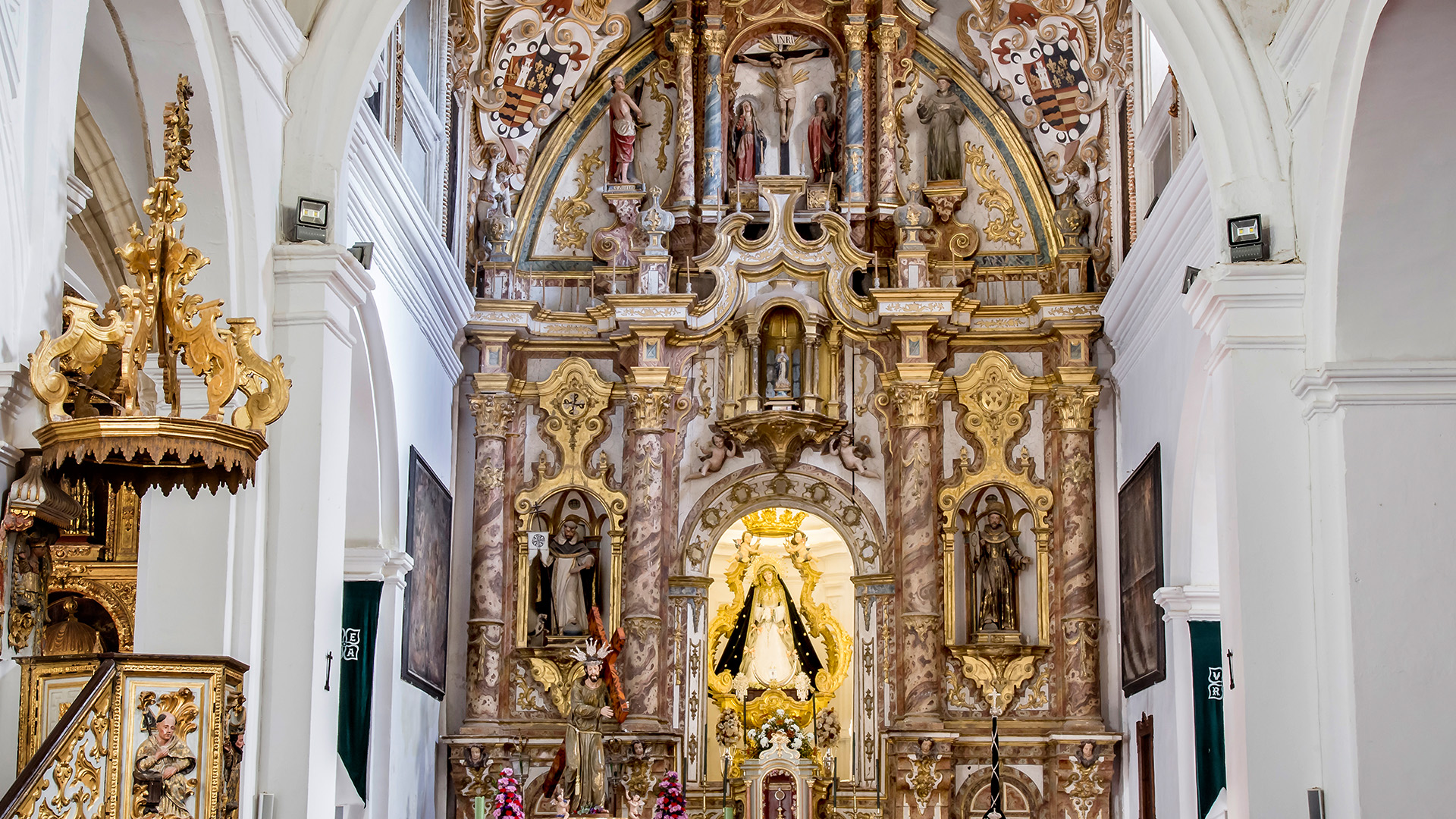 To a time after the foundation of the monastery belong the crenellated wall of the compass, with cover of the late sixteenth century and the two belfry. The largest of these was partly paid for by the city in 1599; the other, which is that of the chapel of the Blood and Vera-Cruz, was built late in the eighteenth century.
Inside the temple, as an important element of covering, the Mudejar armor of the central nave stands out, in which the usual bow is replaced by a colorful polychrome decoration, today quite deteriorated.
A large pointed main arch, in whose key a huge and strange head was added, holds a cartouche of proto-baroque forms, which gives way to the main chapel. In this one, its ribbed vault stands out, redecorated with plasterwork.
The main altarpiece was composed, until the end of the eighteenth century, of fourteen canvases by Antonio Mohedano. The current one is the work of the Antequera altarpiece artist Antonio Palomo. Its general style is of Rococo-Neoclassical transition.
The central dressing room is occupied by the image of Our Lady of the Vera-Cruz, beautiful sorrowful made by Jerónimo Brenes in 1614. On both sides of the main altarpiece, in the presbytery, hang two good copies of originals by Rubens. At the foot of the nave the Gospel is the chapel of the old Brotherhood of Flagellants of the Blood and Santa Vera-Cruz, recently restored. It highlights the large starry ribbed vault and the baroque dressing room of the Nazarene of the Blood, built in 1720 and later renovated. The image of the Nazarene was found by Diego de Vega around 1580. The Holy Green Christ is the work of Jerónimo Quijano.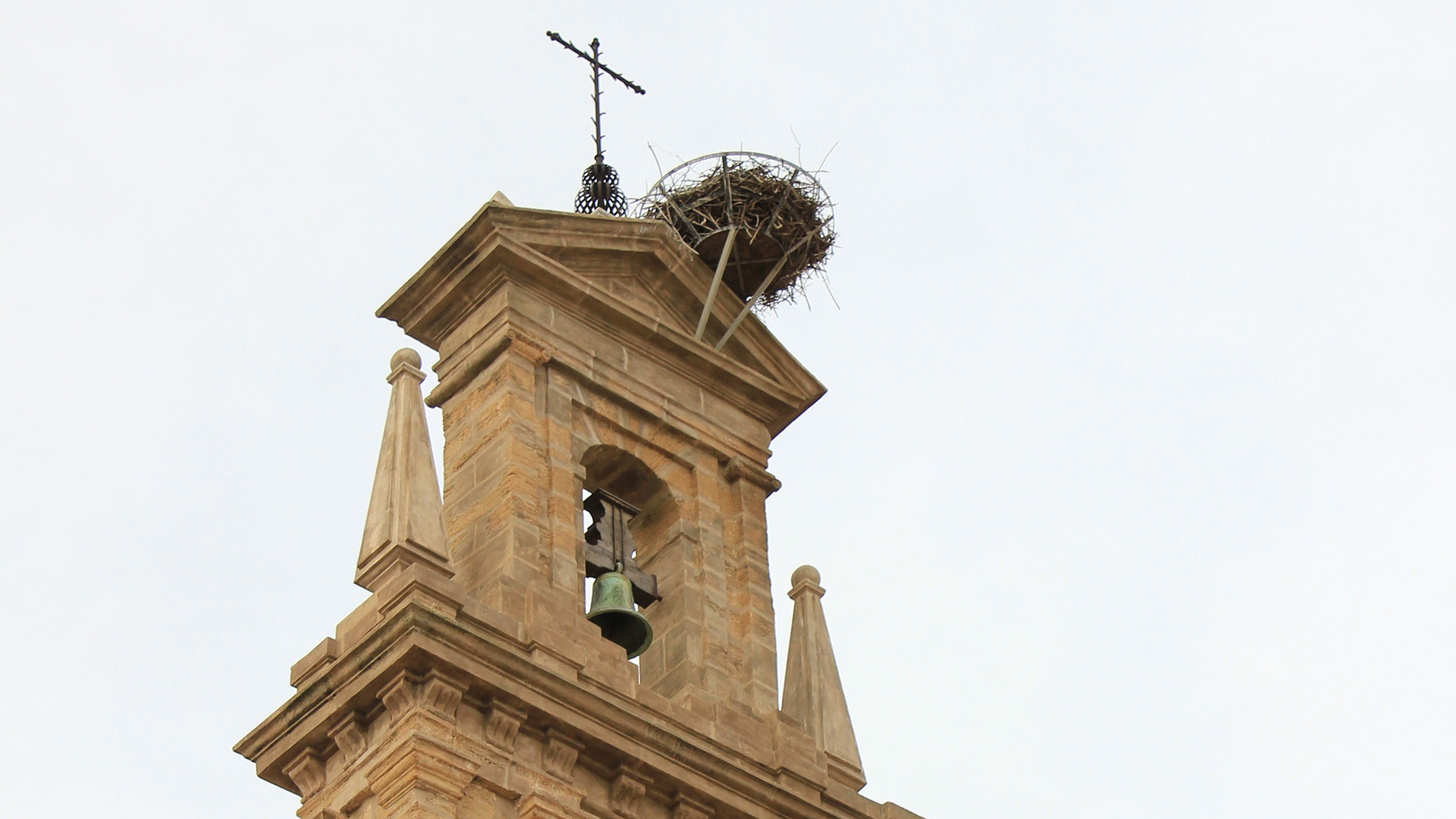 In the pictorial aspect, two interesting canvases stand out, which we find before reaching the gate: The Martyrdom of San Andrés and The Martyrs of Japan, the latter very curious for its unusual theme.
Contact:
Address: San Francisco Square, Antequera, Malaga
Schedule: Every Saturday: 11:00h –13:00h