Discover the House of the Baron of Sabasona.
Its construction dates back to the first third of the eighteenth century, being one of the most original examples in the set of houses with "façade-frame", so characteristic of the city. The façade of this manor house is all brick except for the cover, in which the ashlars of black and white stone alternate, pointing to the Mannerist style despite the moment of its construction.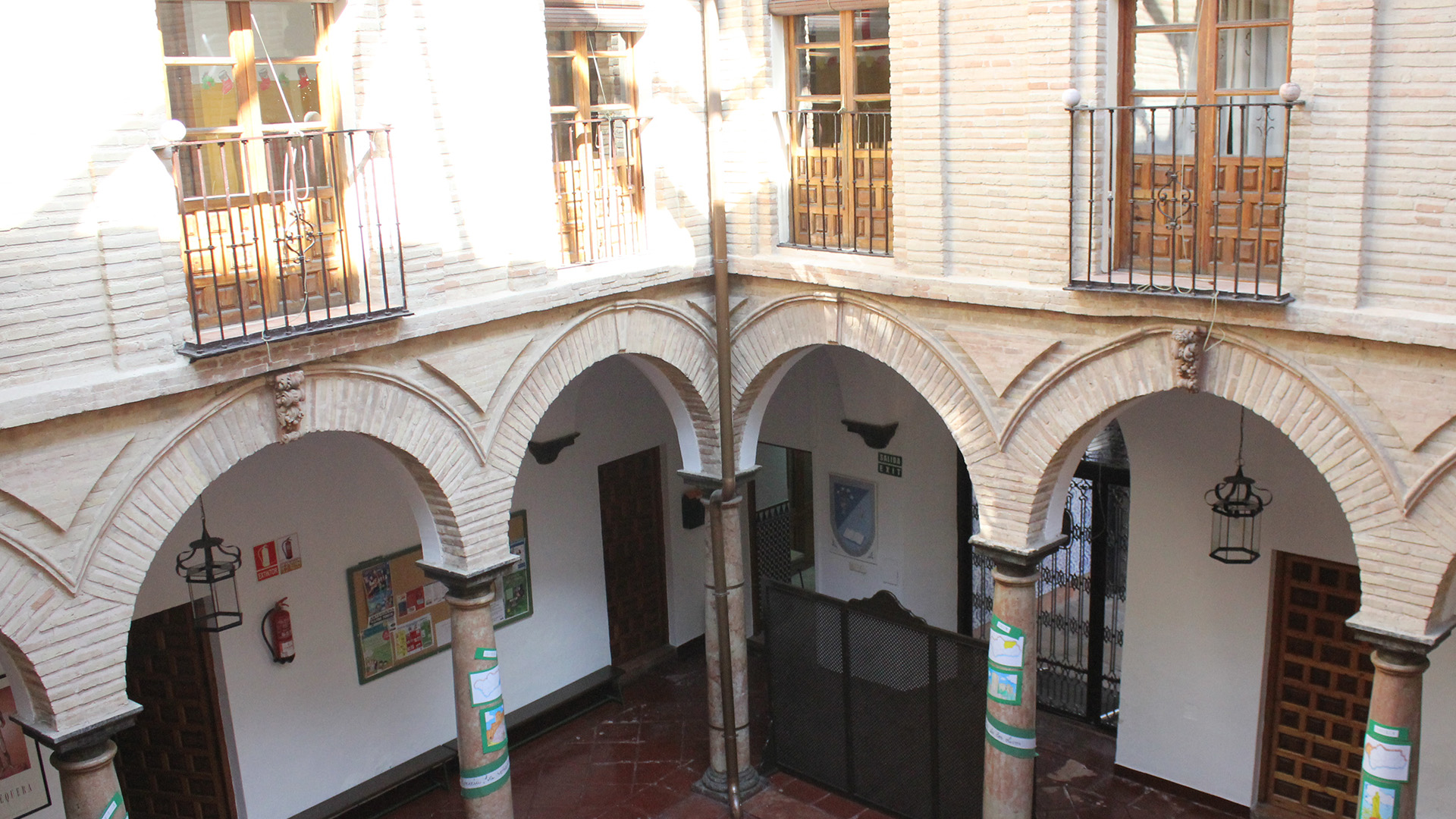 It is also worth mentioning the ironwork of the balcony of the main floor, which were renovated -except for the center- in the nineteenth century, replacing large bars. The courtyard, slightly shifted to the left in relation to the axis of the street door, is one of the most finished examples of Antequera baroque courtyard. With a square floor plan, it develops in each of its four fronts a triple arcade on Tuscan columns, in which red and black stone are combined, which is an uncommon feature in the civil architecture of Antequera.
The arches and the main body, in which balconies with iron railings open, are brick factory and decorated with some floral details of baked clay. The staircase box, which is covered with an elliptical dome decorated with plasterwork on the pendentives, has as its most original element the paired columns that support the arches of the landing.
It is currently a center for pre-school and primary education.
Contact:
Address: Calle Calzada, 8, Antequera, Málaga