The set formed by three megalithic monuments (the tholos del Romeral and the two dolmens of Menga and Viera) are the main axis of the declaration of the Site of the Dolmens of Antequera, in which the Torcal de Antequera Natural Park and the Peña de los Enamorados are also protected.
Built in the Neolithic Period and the Bronze Age, the oldest of them is, The Dolmen of Menga, with approximately 6000 years old. Perhaps the most spectacular, for its grandeur, the huge slabs of its walls and the blankets (roof slabs). The weight of the last one is estimated at 180 tons. The Dolmen of Menga is oriented to the Peña de los Enamorados.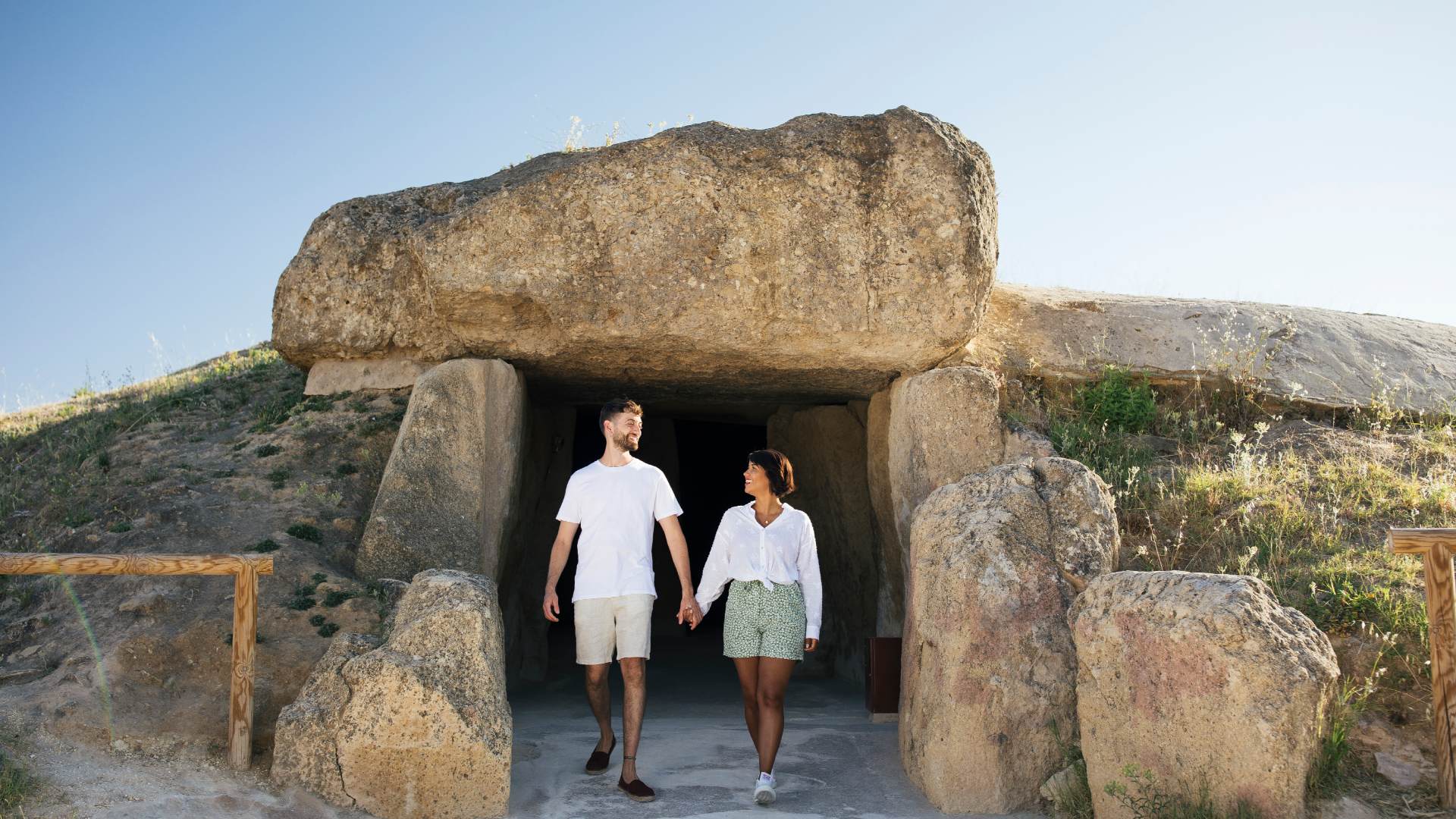 The Dolmen of Viera, megalithic tomb built with orthostats and blankets. Its orientation to the equinoxes, makes it the only one of the 3 dolmens that has an orientation to an astronomical event. Its construction dates between 3510 – 3020 BC. The Menga and Viera Dolmens are located on the same site, at a distance of 50m. Romeral, is far from them in about 4km.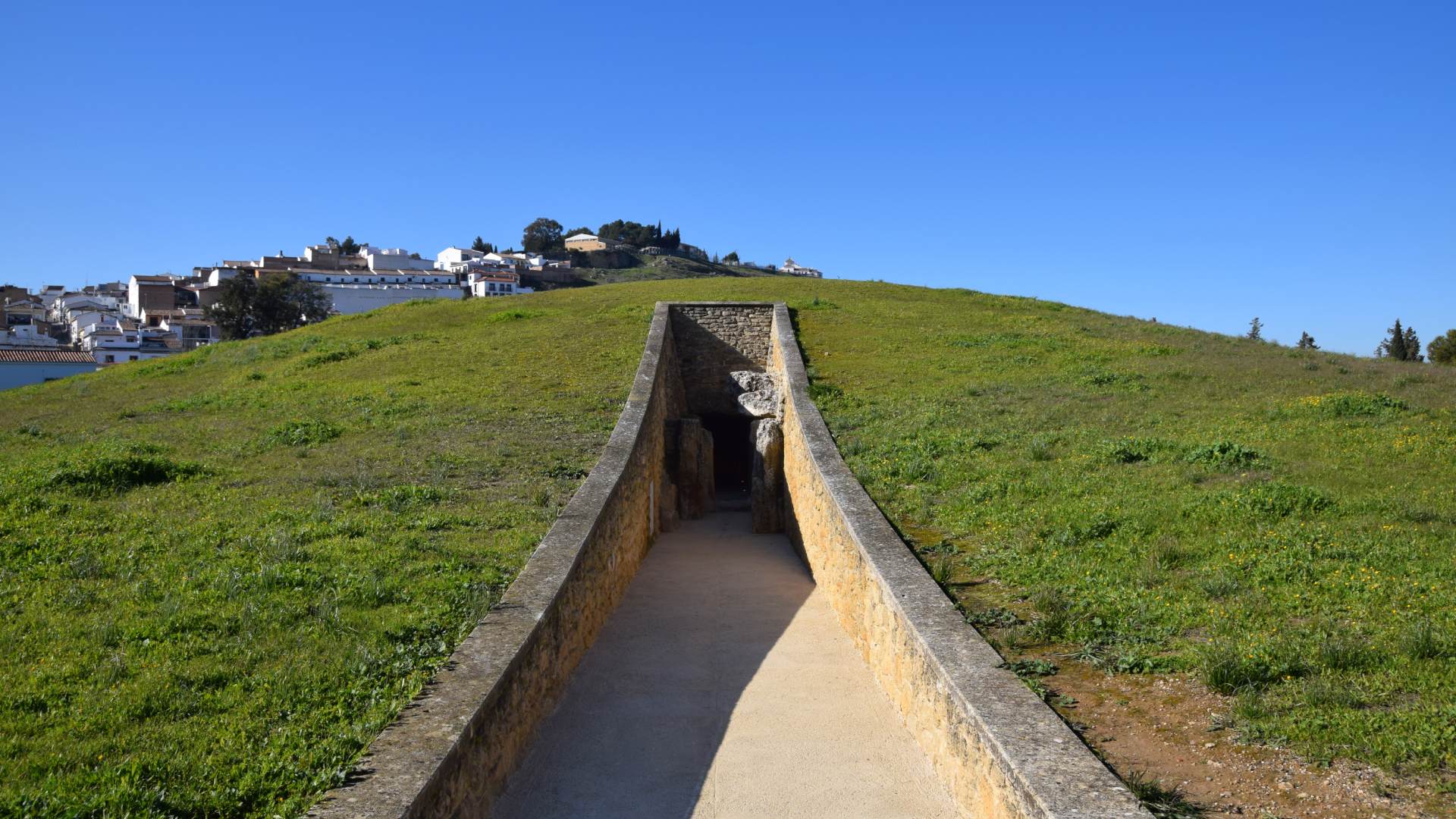 The Tholos of El Romeral, popularly known as the Dolmen del Romeral, is the most modern of the three, built in 1,800 BC. Its uniqueness is in the design of the dome by approximation of the rows of orthostats and blankets that form its walls. Its orientation is to El Torcal, so like the Dolmen de Menga, it has a geographical and not astronomical link.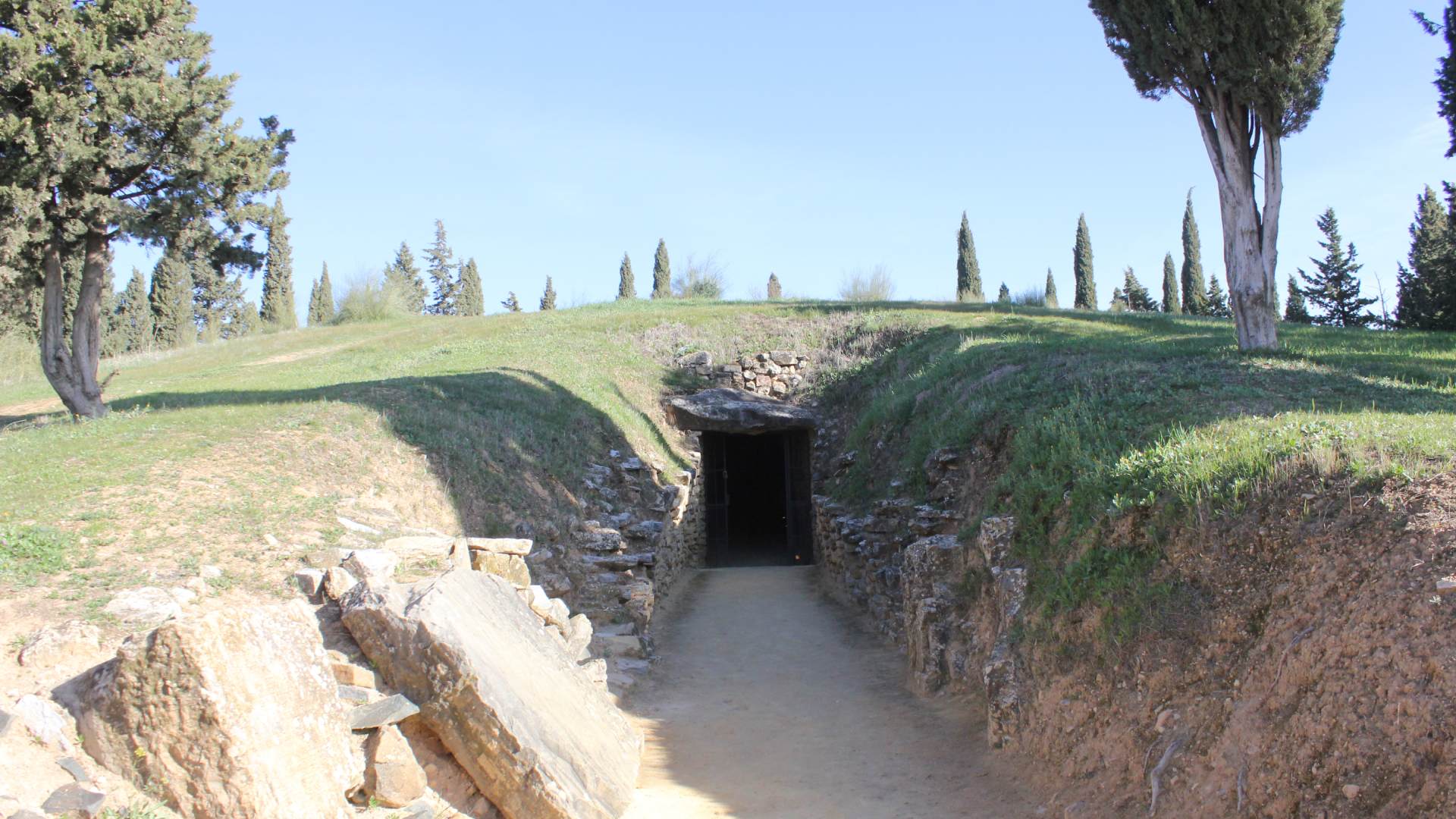 If you want to know more about the Dolmens of Antequera, contact any of our Local guides, which will offer you, not only a wide and enjoyable Visit to the dolmens, but you will be able to know the old town of Antequera and El Torcal, undoubtedly one of the most important karst landscapes in Europe.
All this with transport included, local guide, lunch and the whole experience showing the Archaeological, Cultural and Natural Heritage of Antequera.
Guided tours on request: vistasdolmenesdeantequera.ccul@juntadeandalucia.es
Contact:
Address: Carr. de Málaga, 5, 29200 Antequera, Malaga
Website: https://www.museosdeandalucia.es/web/conjuntoarqueologicodolmenesdeante