Discover the Convent of the Incarnation.
The exterior of the building is very sober and in it only the entrance arch draws our attention, which decorates its spandrels with reliefs of the Virgin and San Gabriel, composing the scene of the Annunciation; A jar of lilies, located in the keystone, completes the theme. In the eighteenth century, two bodies of curious viewpoints and a belfry were built.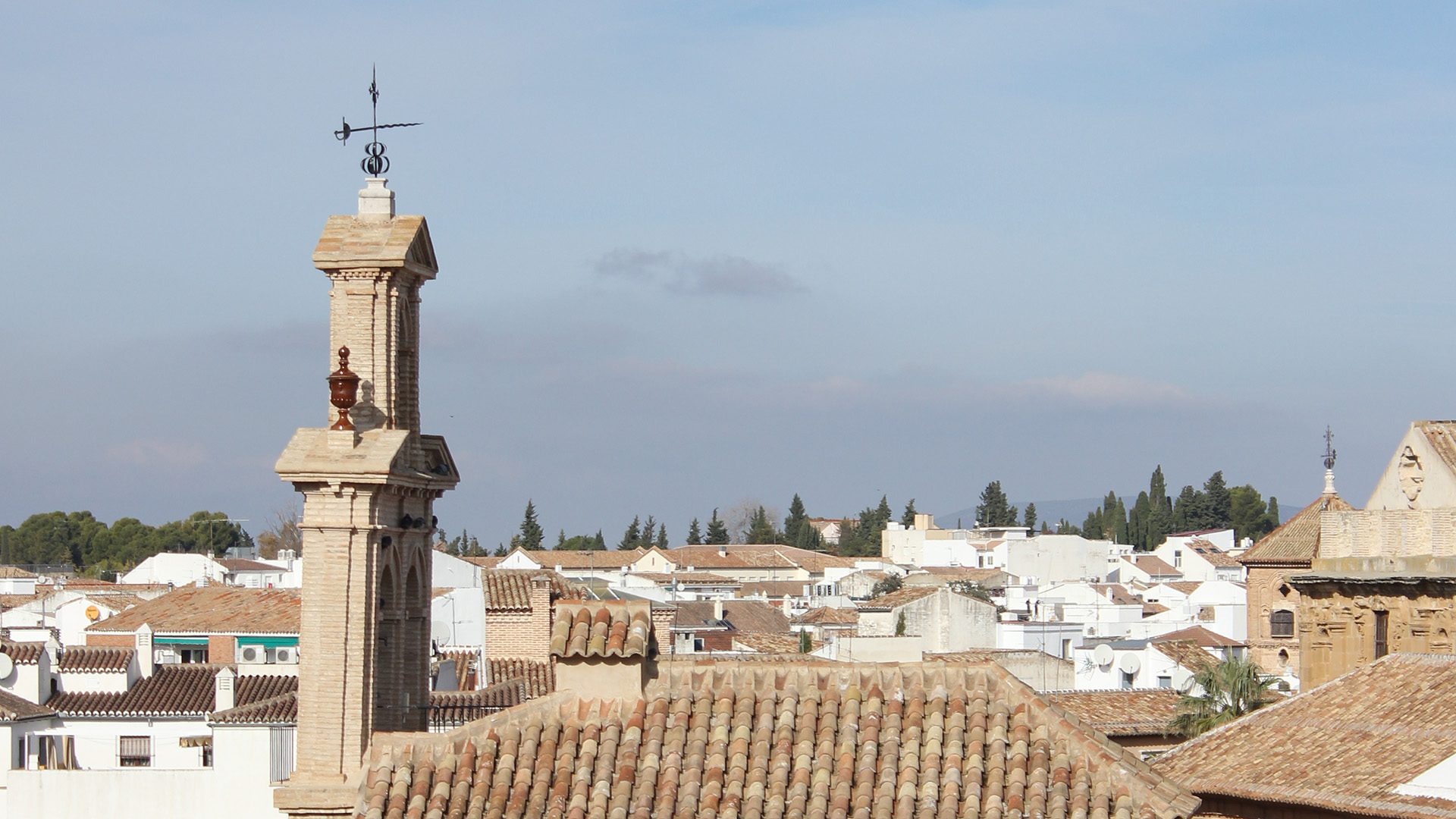 The interior repeats the model of Granada Moorish church with a single nave with a drawer and main chapel high on steps, covering both spaces with Mudejar coffered ceilings. The armor of the main chapel is octagonal, and rests on horns venerated of plasterwork. It shows stars and crossheads on the skirts and Mohamar files at the angles.
From the center hangs a graceful pineapple in which the mocárabes have been replaced by eggs and pearls. Interesting are also the footings and architraves that support the high choir of the feet, as well as the lattices of this. The primitive altarpieces of the church have disappeared in their entirety, except for some remains of St. Elias. Sculptures of interest are a San José by Andrés de Carvajal and a beautiful image of the Virgen del Carmen of very lively composition and Rococo style, made by Diego Marquéz de Vega in 1787.
We should not end our visit without contemplating the façade of the Convent that overlooks Calle de los Tintes. This presents a composition of very complex Mannerist style, reminiscent of the designs of Melchor de Aguirre. Facade that has been restored during 2012 by the Historical Heritage Area of the City Council of Antequera.
Contact:
Address: 3, Calle los Tintes, 1, Antequera, Málaga
Phone: 952739009