Discover the Convent of Victory.
The current temple was built between 1712 and 1718. The church is very interesting in its layout and elevation. Its façade is made of ashlar stone and is organized in three axes divided by a giant order of compound pilasters and crowned with an entablature of strong chiaroscuro. On the attic is superimposed in the mid-eighteenth century a brick belfry. The most characteristic note of this façade is its cantilevered central balcony and the sides that give it an aspect of a civil building.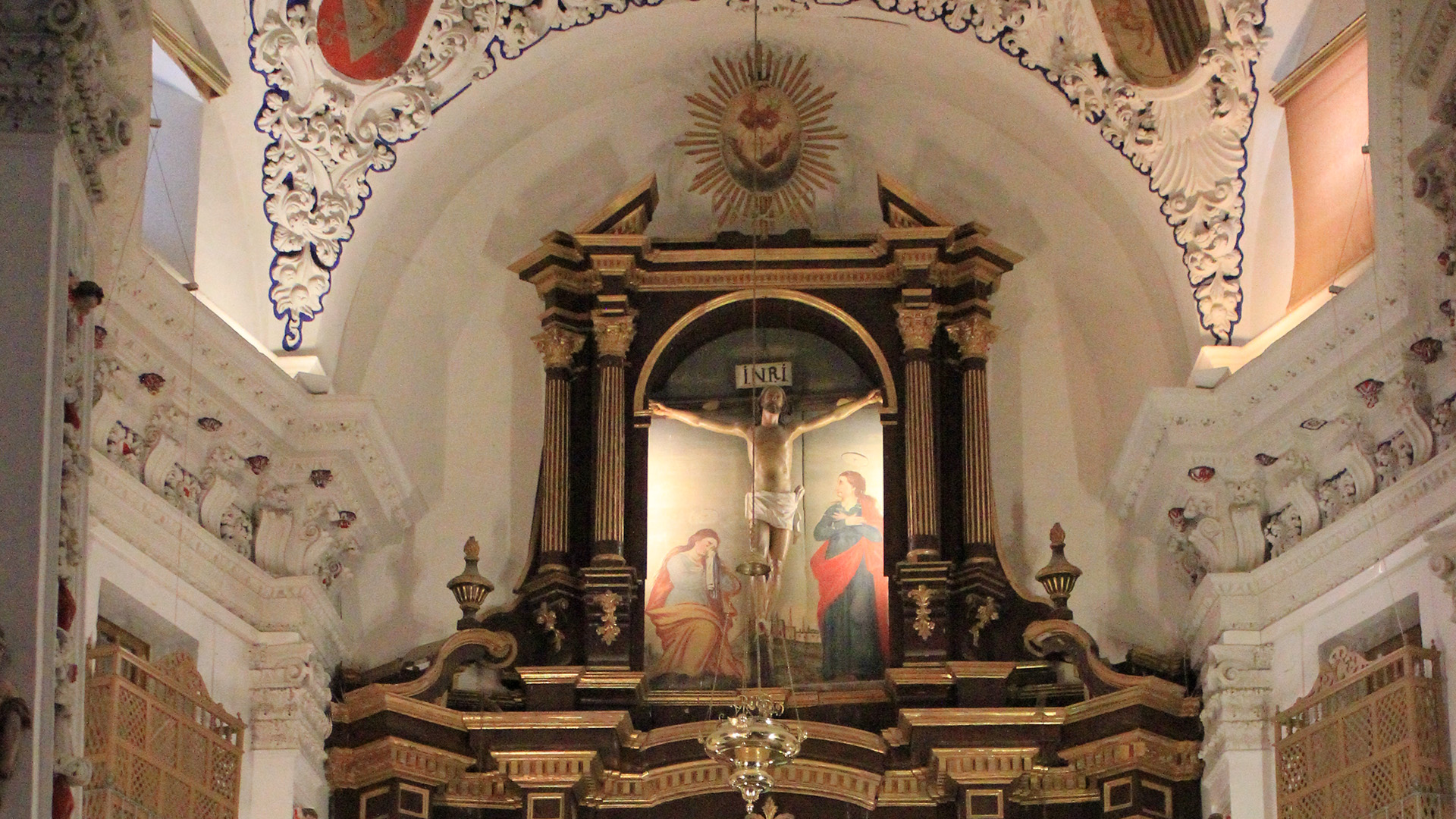 Very curious is also the pinjante that hangs in the center of the double arch of access to the church. Its interior is very interesting, presenting a very elaborate central floor model. The nave is an octagon with unequal sides, forming an elongated space and articulating in a hexagonal main chapel. The spatial structure is relatively complex so it produces bewilderment in the viewer. The decoration of plasterwork does not reach the ornamental profusion of other temples, being particularly careful the molding of the entablature that runs throughout the interior.
The dressing room, with a hexagonal floor plan, retains its primitive plasterwork of the early eighteenth century. Most of the altarpieces of the nave are gilded assemblages, from the first half of the eighteenth century. Within the pictorial chapter, a canvas of the Allegory of the Eucharist stands out, which is in the side chapel of the Epistle. It represents a golden monstrance, surrounded by heads of angels, architectural elements, flowers, spikes and a medallion; In its lower part appears a Last Supper, which seems to be the work of a Sevillian school.
Contact:
Address: 4-6, Carrera Madre Carmen Street, 4A.
Schedule: Monday to Saturday: 10:00 – 14:00 / 18:00 – 21:00
Phone: 952841257