Discover the house of the Count of Colchado.
The primitive façade structure is in tune with the "façade-frame" model. And equally old are the magnificent baroque shields, carved in white limestone, which are located on both sides of the main balcony. The cover is more baroque in its first body; the tectonic arrangement of the second already responds to a neoclassical concept, although it is crowned with a split pediment and centered by a shield of the Cross of Jerusalem.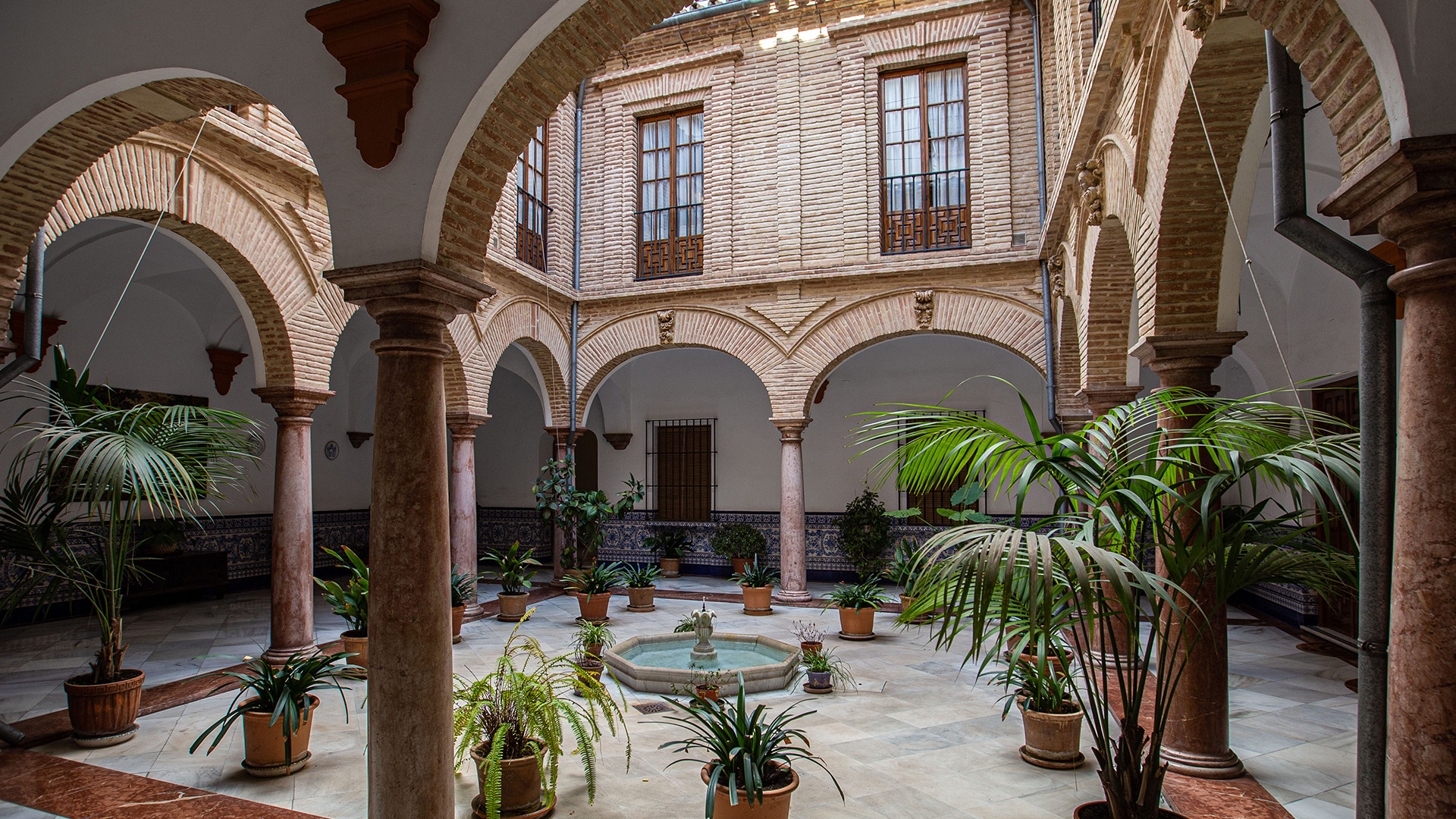 The courtyard, very beautiful and spacious, has on the ground floor Tuscan columns of red limestone on which support semicircular arches in brick. In the keys of these we can see the typical applications of baked clay. It is very interesting the staircase box, which is covered with plasterwork vault.
Contact:
Address: Calle Cantareros, 16, Antequera, Málaga