Discover the Capuchin Convent.
The consecration of the temple was made in the year 1658. The interior of the same, as was usual in those of this order, is of an extreme architectural simplicity. It has a Latin cross plan, covering the nave, arms of the transept and flat head with half-barrel vaults with lunettes and fajones arches; The half-orange vault of the transept rests on pendentives decorated with shields trimmed with Mannerist plasterwork.
The exterior underwent some modifications last century. From the first period the cover of the compass remains, which is crowned with a brick niche in which a sculpture of San Francisco in white limestone from El Torcal is exposed.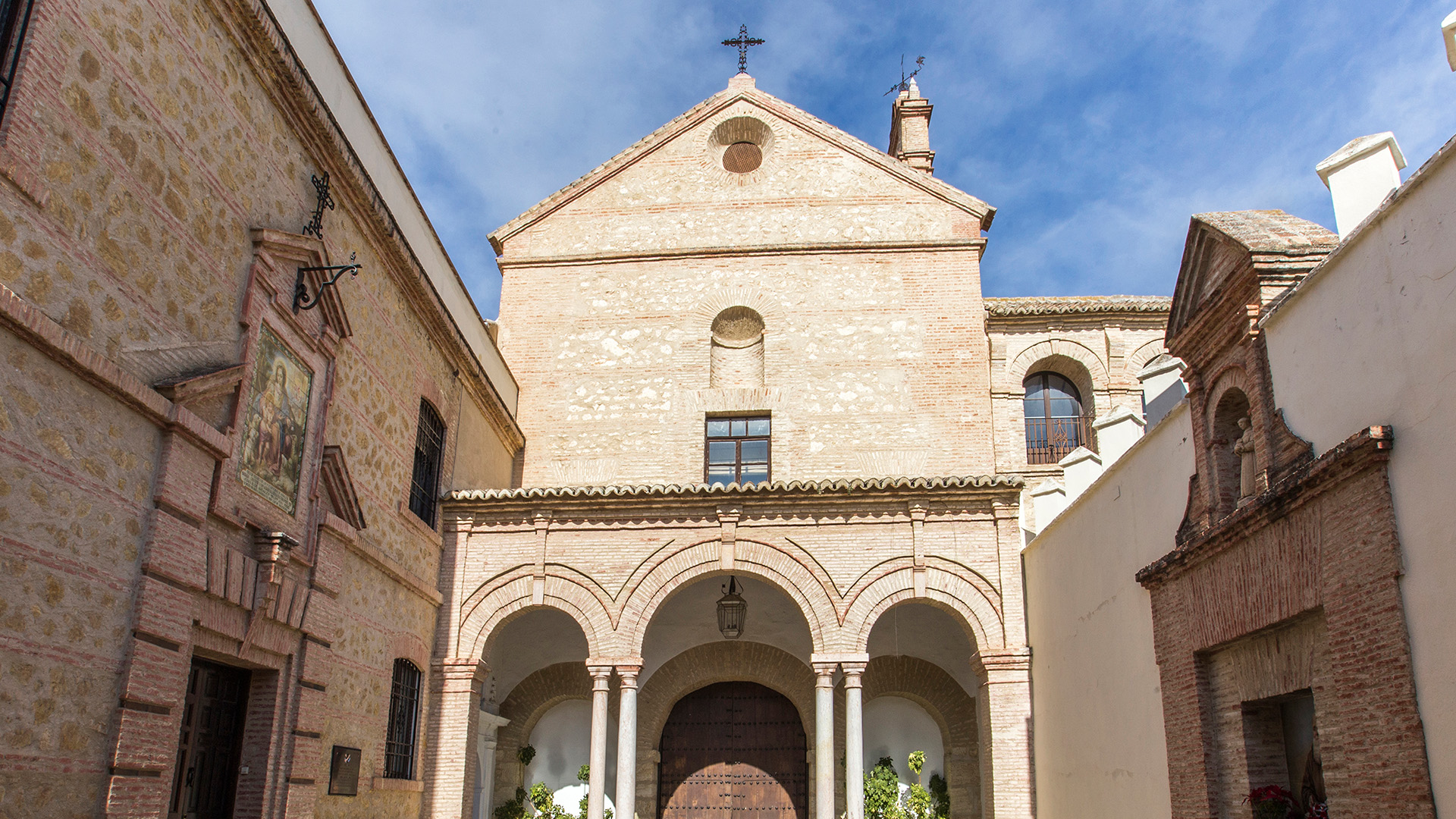 The interior decoration responds to the decorative models of the Capuchin order. In this sense we observe the main altarpiece, composed of a total of ten canvases articulated by simple moldings. The iconographic themes are alluding to Franciscanism and are arranged around a huge central canvas in which the Immaculate Conception venerated by St. Francis and St. Bonaventure appears.
Contact:
Address: Cam. Capuchinos, 2, 29200 Antequera, Malaga
Schedule: Tuesday to Sunday: 17:25–19:00
Phone: 952841258