Discover Captain Moreno.
In September 1800 he was promoted to First Lieutenant, and took the opportunity to request a marriage license that, once granted, occurred on December 9, marrying María Teresa Velasco García. On July 16 , 1805, he was promoted to Lieutenant.
Started the War of Independence, on November 30, 1808 he was appointed adjutant of the 2nd battalion of his regiment, intervened in numerous confrontations with such heroism that on January 5, 1809 he was promoted to the rank of Captain, then turning to all the actions developed in Sierra Morena. He stands out in two actions: The first, the Battle of Ocaña, on November 19, 1809, the second, the action of Arquillos (Jaén). After this he organized a guerrilla in Sierra Morena, moving after the capture of Malaga his field of action to the Sierra de El Torcal. From this position he will constantly harass the French army.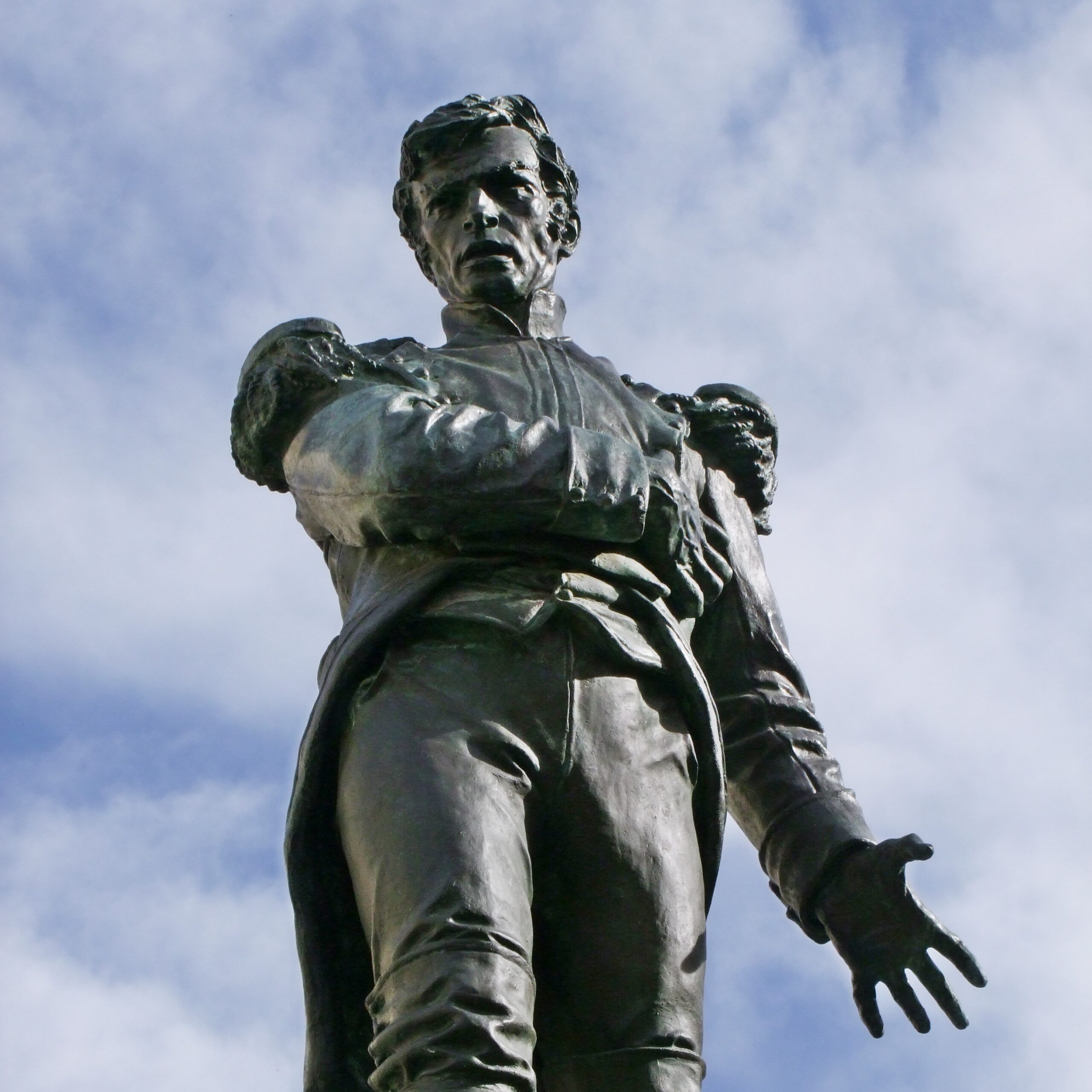 He is betrayed and taken prisoner in an ambush, after his capture the French offer him their freedom and the rank of colonel in the name of King Joseph I if he swore to abide by the monarch. Moreno replied with the famous phrase "the honor of a Spanish patriot is not for sale." He was tried and sentenced to death on August 9, 1810, where he was executed with a vile club. His remains rested in the cemetery of the parish of San Ildefonso, where you can find the death certificate of the parish priest Don Francisco de Paula Romera y González framed in book 16 of Burials, folio 142: "Don Vicente Moreno. Club.
In the city of Granada, ten days of the month of August of his afternoon, died in front of the door of the Church, Don Vicente Moreno, native of Antequera, husband of Doña María Velasco and First Captain of the Regiment of Malaga, and was buried in the Holy field, Parishioner of this parish Church of S. Ildefonso on that day by the Brotherhood of Charity of said City, and for the record, I sign it."
Contact:
Address: Infante Don Fernando Street, 90, Antequera, Málaga
Phone: 952702505 / 952708305