Discover the Monumental site of the Alcazaba.
Within the walled complex of the Islamic medina two more or less differentiated enclosures were distinguished: the Alcazaba, which occupied the entire crown of the hill, and a second ring that, descending from the Puerta de la Villa, continued towards the Postigo del Agua and Puerta de Málaga, to rejoin with the White Tower. The most important tower of all the enclosure is the tower of the Homenaje.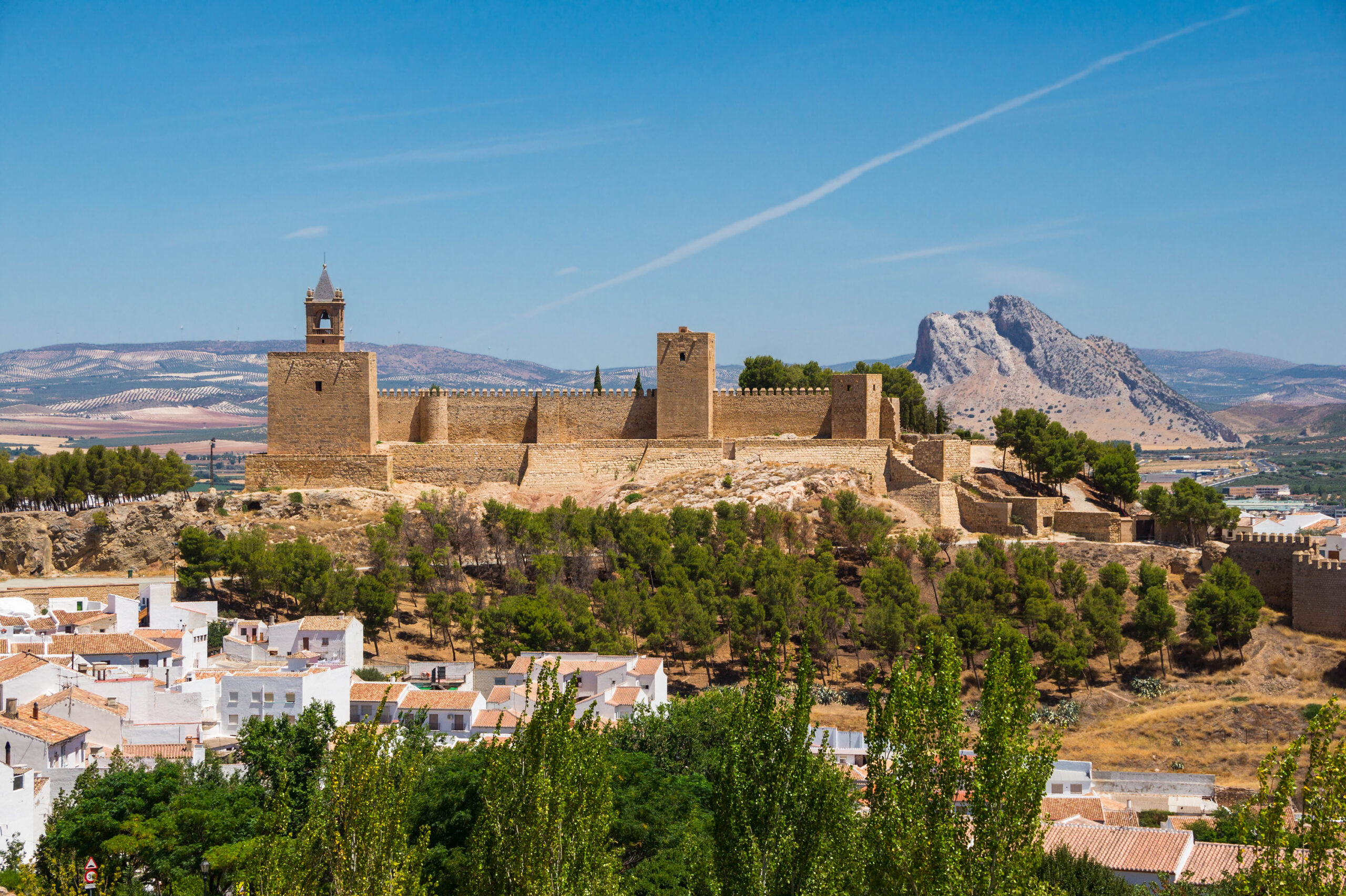 Its plant is angular. The interior is accessed by a door marked by two large smooth column shafts and a lintel. Among the rooms inside, there are several rectangular and covered with skiffed vaults. On this tower was built, in 1582, a bell tower, to shelter the main bell of the city. Joined by a stretch of wall to this tower, is known as Torre Blanca, which surprises by the technical perfection demonstrated in its ashlar factory.
Contact:
Address: Plaza de los Escribanos, Antequera, Malaga
Schedule: Monday to Sunday: 10:00h a 18:00h
Phone: 951 70 07 37