SPRING FESTIVAL IN ANTEQUERA.
As usual, the spring commercial campaign will carry out various activities of dynamization, this year adding up to more than 40, in which the work of Don Quixote will be very present. There are children's workshops -which begin this afternoon-, gymkhanas, puppet shows, storytelling and distribution of promotional material such as key chains, purses and bags with the slogan of the City Council for this campaign: "Buy in your city. Bring it to life".
"Trade depends on us giving it that vote of confidence," stressed Cebrián, for whom the public is being offered a fairly complete" programming which will last until the end of May, and which will also include a "central activity" to take place in the middle of this month – to be announced in the near future – and for which it has been decided use the unspent Bono Consumo funds for the Christmas campaign.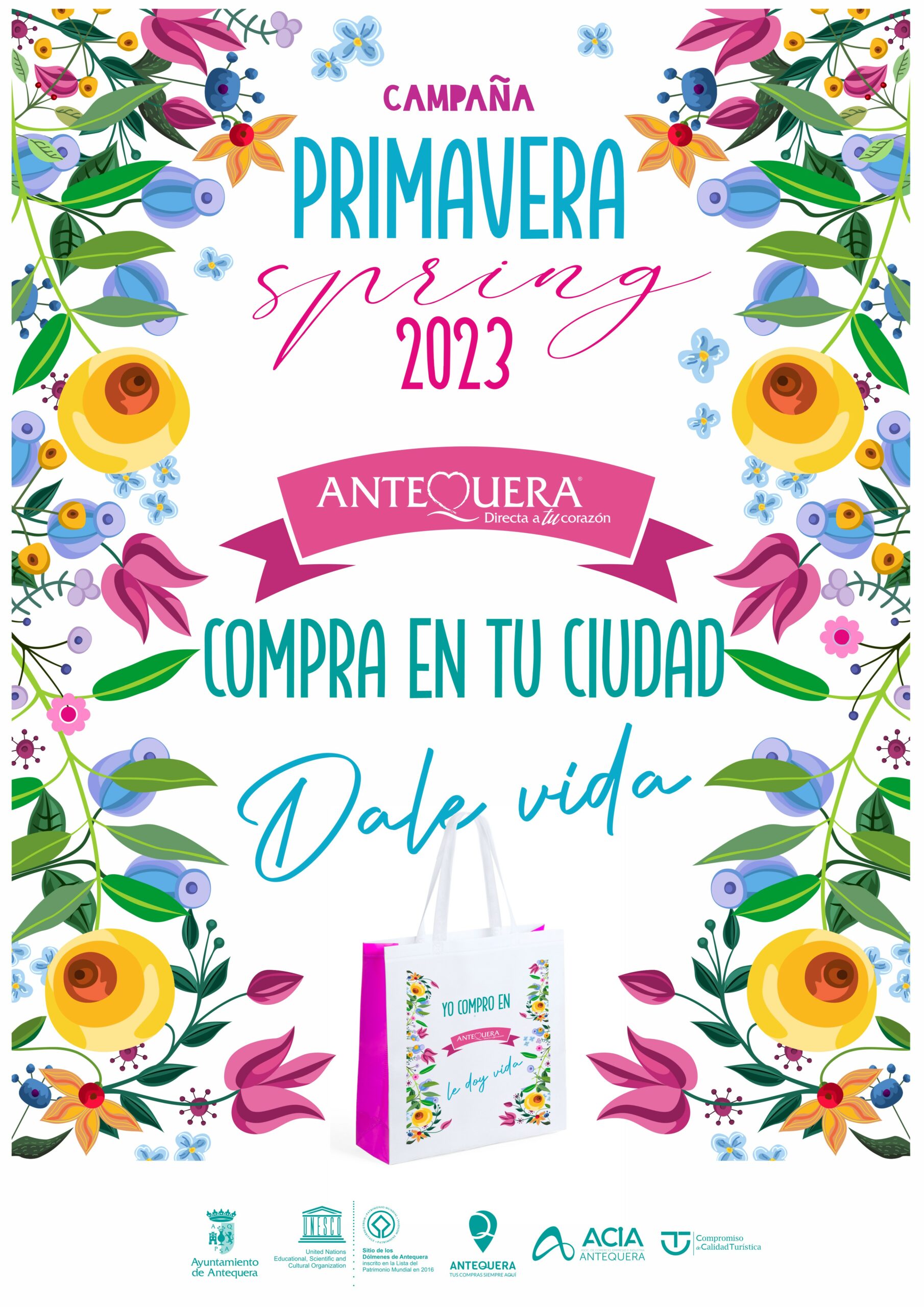 WE ARE WAITING FOR YOU!
Contact:
Address: C. Encarnación, 4A, 29200 Antequera, Málaga
Phone: 952 70 25 05
Website: http://www.antequera.es