The mayor of Antequera, Manolo Baron, the deputy mayor delegate of Culture and Traditions, Elena Melero, the deputy mayor Ana Cebrian and Councilwoman Sara Rios attended on Tuesday morning at the opening of an exhibition of poems that houses the cloistered courtyard of the Municipal Library of San Zoilo, located in the former Franciscan monastery of the same name.
This initiative can be visited until April 1st from Monday to Friday, from 8:30 am to 9:00 pm, and from 9:00 am to 2:00 pm on Saturdays. The protagonists, neighbors of our city who wanted to contribute their poetic creations gathered around the commemoration, today March 21, World Poetry Day.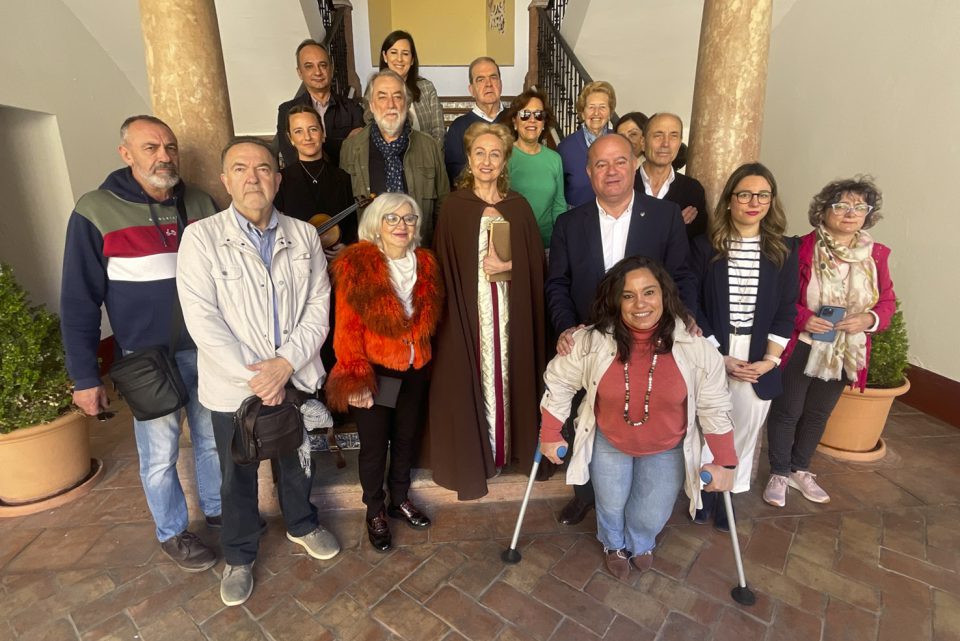 For its inauguration and on the occasion of this commemoration, a theatrical performance has been developed in which the actress Olga Gutiérrez has embodied the poet Cristobalina Fernández, evoking some of his most famous verses in the golden century of Spanish literature, claiming in turn the role of women in literature in times when they were forced to publish under pseudonyms. In turn, the violinist Lourdes Castro Antequera put the musical note to the act to the sounds of the music of Serrat and his famous composition around the verses of Antonio Machado's famous poem "Caminante, no hay camino".
Manolo Barón has made a plea in defense of poetry reading, inviting to it being "so important for the human soul". "We are a city deeply imbued with poetry," the Mayor concluded. In addition, he has confirmed the forthcoming publication of a book that will collect poems and creations of current Antequera writers.
Contact:
Address: Pl. San Francisco, s/n, 29200 Antequera, Málaga
Schedule: Monday to Friday: 8:30 a.m. to 9:00 p.m.
Saturdays: 9:00 to 14:00