One of the most important events in Antequera, "Luz de Luna".
It is a tourist and cultural leisure event that takes place every summer, from mid-June to mid-September.
During this period, the visitor will be able to live a unique experience, since at sunset, where the light offers a special vision of the city and the temperature is more pleasant, they will be able to know the numerous heritage that Antequera has, making routes through The Torcal, astronomical observation in Los Dólmenes, dramatized visits in La Alcazaba or knowing the entire old town with its many churches.
You can also enjoy numerous evening activities, such as Jazz or Blues concerts, flamenco festivals or artistic exhibitions, around outstanding monumental areas such as the MVCA City Museum or the Collegiate Church of Santa María.
Luz de Luna's complete plan 2023.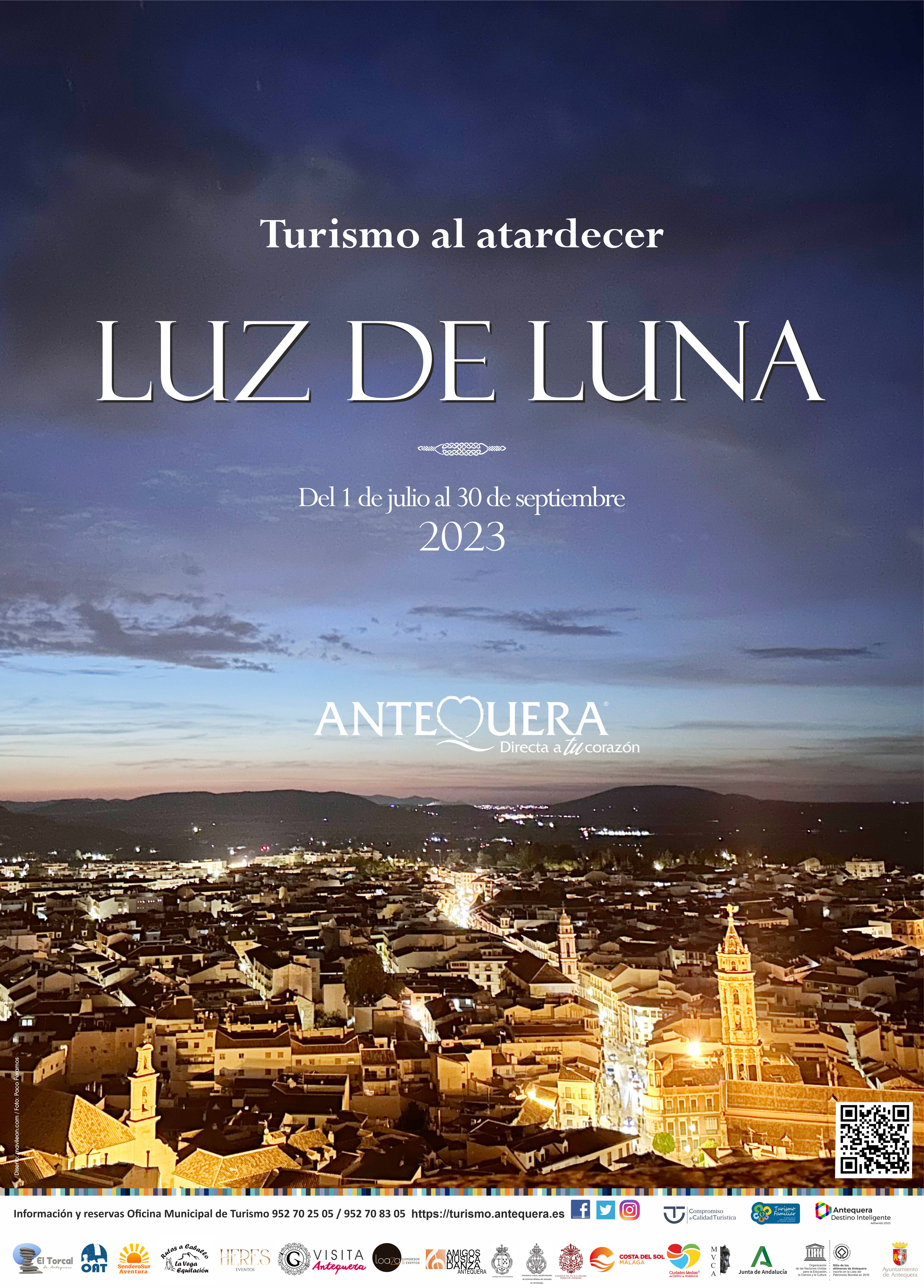 Promotional video Moonlight 2023.
If you need more information about this event, contact the Tourist Office by calling the number 952 70 25 05.
Contact:
Address: Historic Center of Antequera, in the Dolmens, in the Museum and in El Torcal
Phone: 952 70 25 05