Discover El Torcal de Antequera
The Torcal de Antequera is one of the most important Natural Protected Areas of Andalusia which also has the qualification of Natural Park since July 18, 1989, which provides the area with special protection for its important natural values: geomorphology, flora, fauna and landscape. El Torcal is located in the central area of the province of Malaga, south of Antequera and almost entirely within its municipality. El Torcal is also part of the limestone arc of the Sierras Subbeticas.
El Torcal encloses in its reduced extension (11.7 km2 inside the site) one of the most impressive samples of karstic landscape in Europe. Geomorphologically, it comprises four distinct areas: Sierra Pelada, Torcal Alto, Torcal Bajo, Tajos and Vilaneras. The whole complex is made up of limestone rocks that originated on the seabed during the Jurassic period, approximately 150 million years ago.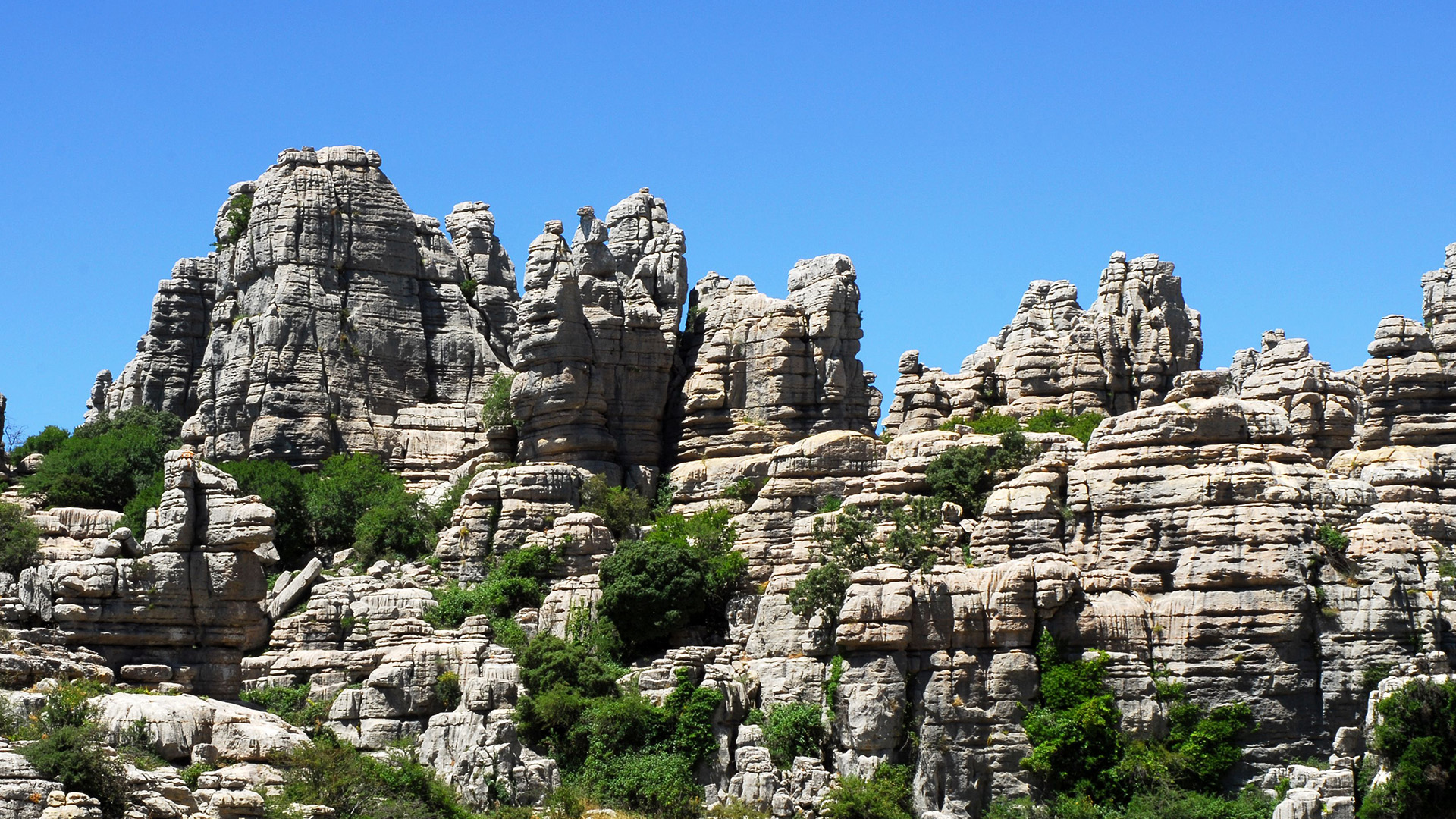 The materials deposited in the sea emerged as a consequence of alpine folding, gradually producing fractures, cracks and fault systems that have given rise to what we call today "alleys" or "corridors". From this moment on, the complex is subjected to a characteristic process of erosion, the karst modelingThis has given rise to a veritable "museum of natural sculptures", thanks to a multitude of different forms in the rocks called "imitative forms", which have earned their individualized recognition, such as the "imitative form". El Tornillo Natural Monument.
The massif of El Torcal is a geographical area of rich and varied flora. At least 664 species of plants have been found, grouped into almost a hundred families. As for the presence of fauna, on many occasions it has been conditioned by the management of the environment by man. There are many species of invertebrates, mostly insects. The zoological communities lack large predators or large herbivores, being
The only representative species are the fox and the mountain goat. One of the most remarkable values of the faunal composition of El Torcal is the wealth of birds it hosts, either sedentary or simply as a way station on migratory routes or as a nesting point. In this sense, the sierra has been declared a Special Protection Area for Birds (SPA). The reptiles present are highly dependent on thermal factors, so they are fully active in spring and summer, when they can be frequently seen.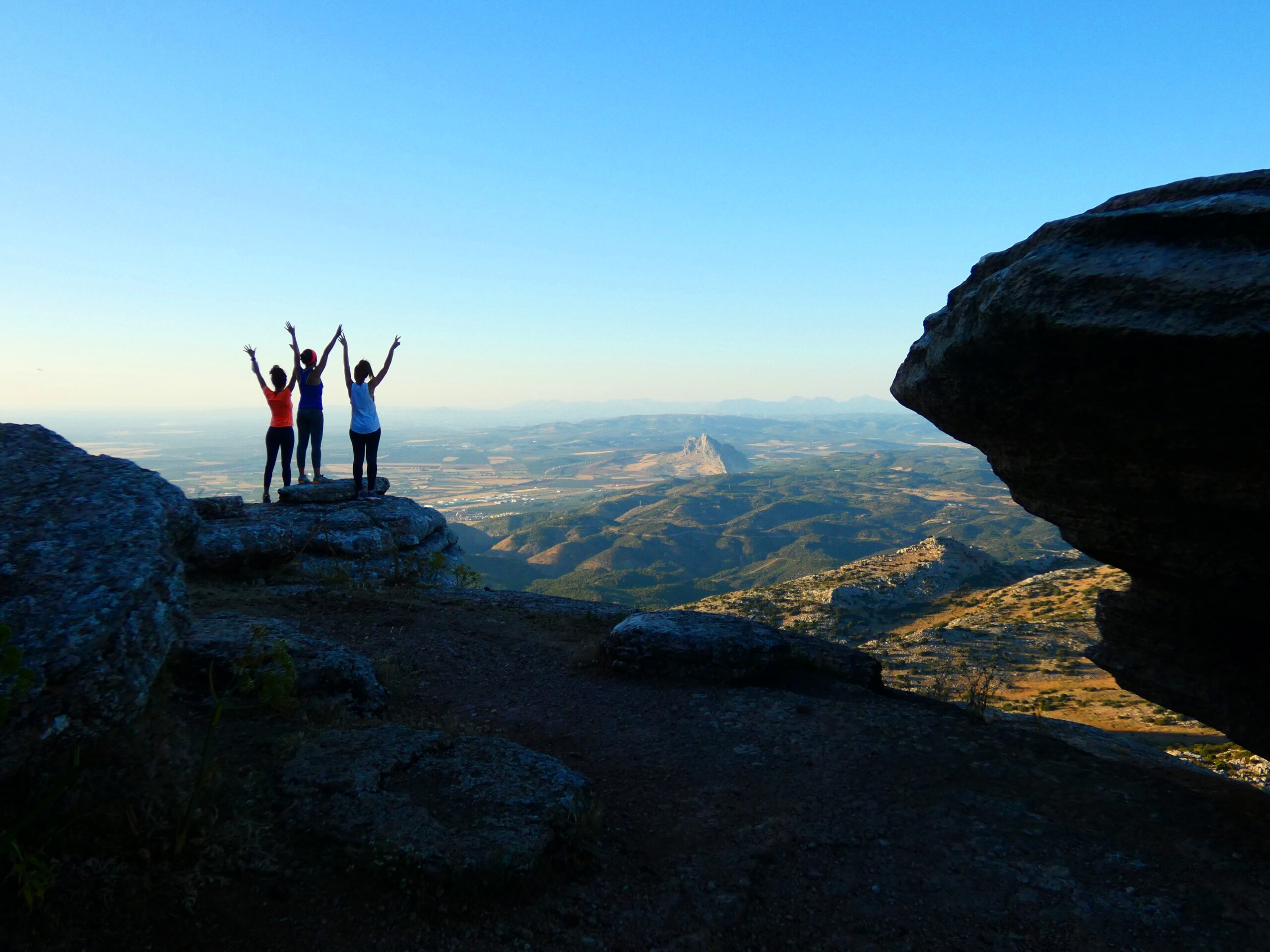 PLAN YOUR VISIT
The Torcal de Antequera Natural Park is always open and admission is free. It can be visited on your own or with a guided tour.
In the case of free visits, no reservations are required, except for groups, which must communicate their visit (reservas@torcaldeantequera.com). In this free visit modality, the Site will be visited by means of one of its Public Use Routes, which are paths marked with different colors:
"Green Route": 1.5 km circular trail of low difficulty and with an estimated time of 45 minutes.
"Yellow Route": 3 km circular trail of medium difficulty and an estimated time of 2 hours.
"Ruta Naranja" (Orange Route): this is a steep ascent route that runs on asphalt from the lower parking lot (located at the entrance of El Torcal) to the upper parking lot (next to the El Torcal Alto Visitor Center).
On the other hand, the Torcal Alto Visitor Center offers a wide variety of services, such as parking, tourist information point, guide service, souvenir store, cafeteria/restaurant, astronomical observatory, interpretive area and multipurpose room. Some of these guided tours are the Ammonites Route or the Karstic Labyrinth Route, among others.
Very close to the visitor center, El Mirador de las Ventanillas offers beautiful views of Villanueva de la Concepción, the Campanillas River region, Málaga, and on clear days, the African continent.
Contact

Mail to reserve your ticket:
reservas@torcaldeantequera.com



Mail to request more information:


info@torcaldeantequera.com
Contact:
Address: El Torcal Alto Visitor Center, Road A-7075
Phone: 952 24 33 24
Website: https://www.torcaldeantequera.com/