Horseback riding
In Los Llanos de Antequera you have the outdoor activity you were looking for. We propose a 1 hour horseback ride through its natural environment and its beautiful Andalusian landscape. You will be able to choose between two points: the Vega de Antequera or the Sierra de Gandía. Abos is an exquisite place with which you will melt.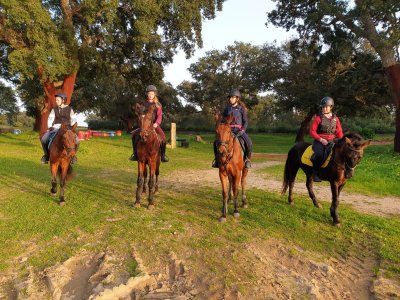 Departure is from Finca El Chaparral. This way, you will get to know the horse you will be riding and, at the same time, you will be able to practice in a previous riding lesson given by the guide. Having familiarized yourself with the horse, you will begin the route, which in both cases, will take you to see the wildlife that inhabits these lands.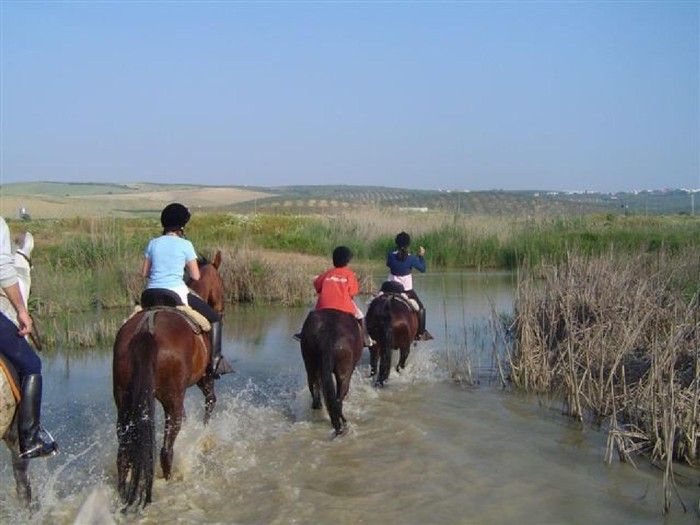 If your option is the itinerary through the Vega de Antequera, they will take you through a path where you will have to cross the Guadalhorce river. But, don't worry, although it seems that crossing the river is something for professionals… nothing to do with that! It will be a fun section in which you will enjoy with the skill of the horse. The option of the Gandía mountain range will take you in the direction of the jewel. You will ride down the south face of this spectacular mountain range until you reach Majada Honda.
Being in the middle of nature, it would not be unusual to come across the tenants that inhabit these lands of Andalusia: foxes, vultures and the always fantastic deer. And, if you like vegetation, there will be dense pine forests along the route.
Cheer up and encourage your family.
Contact:
Address: Finca El Chaparral, 29200 Antequera, Malaga
Phone: 680 476 151
Website: https://www.yumping.com/ofertas/rutas-a-caballo/malaga/ruta-a-caballo-por-antequera-1-hora--o61892