EL CHORRO AVENTURAS TAKES YOU TO CAMINITO DEL REY.
Until before the rehabilitation, El Caminito del Rey was considered the most dangerous trail in the world. Built between 1901 and 1905, along with the construction of the railroad and as a passage to the dams inaugurated by King Alfonso XIII in 1921, it runs between the walls of the Desfiladero de Los Gaitanes, a spectacular canyon carved by the Guadalhorce River. On the suspension bridge the trail reaches 105 meters high, so it is not suitable for people who suffer from vertigo or fear of heights.
There were many who demanded its rehabilitation, since it runs through a spectacular natural setting. After the rehabilitation projects and works, paying great attention to safety and the environment, the Caminito was inaugurated in March 2015.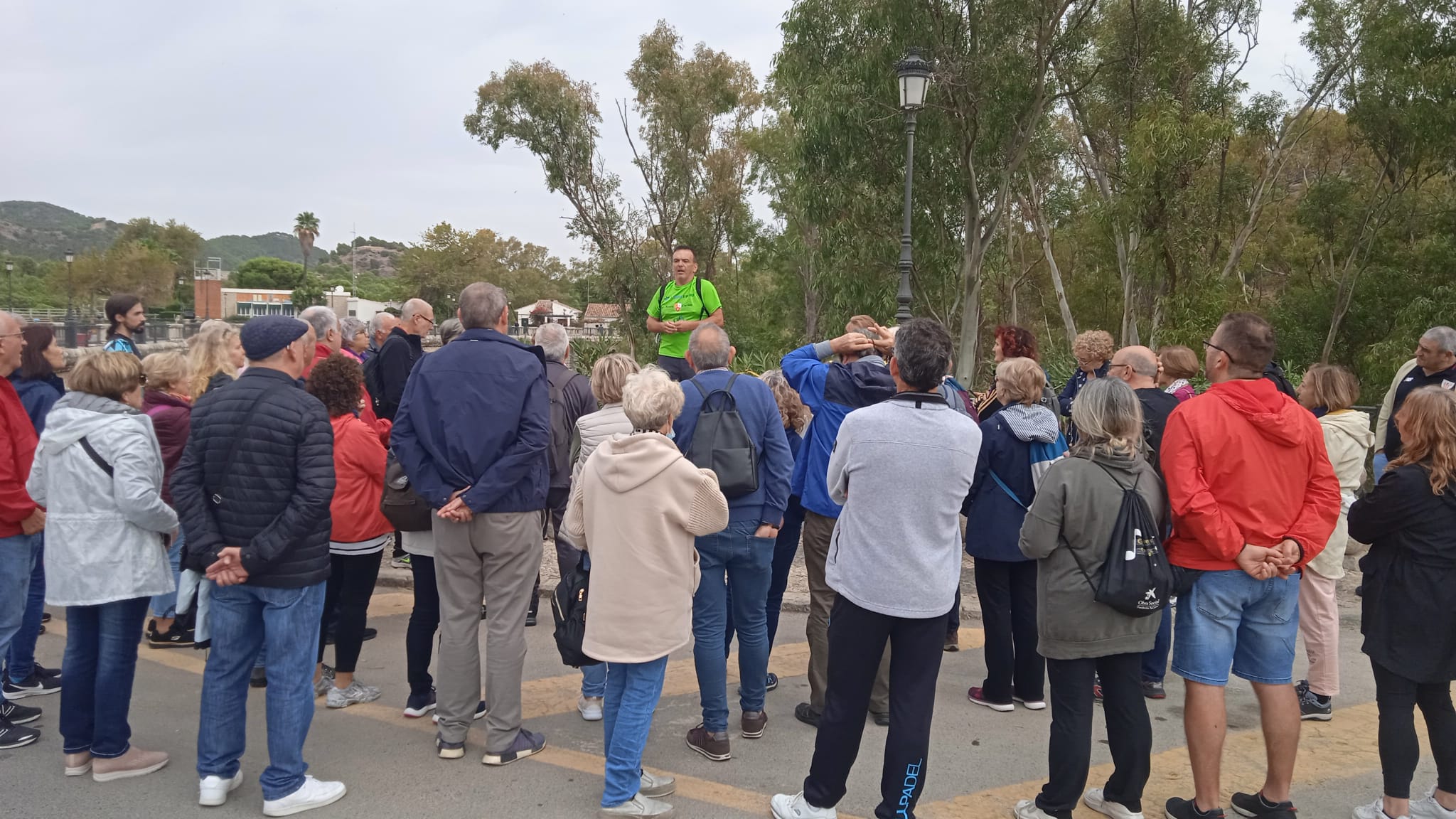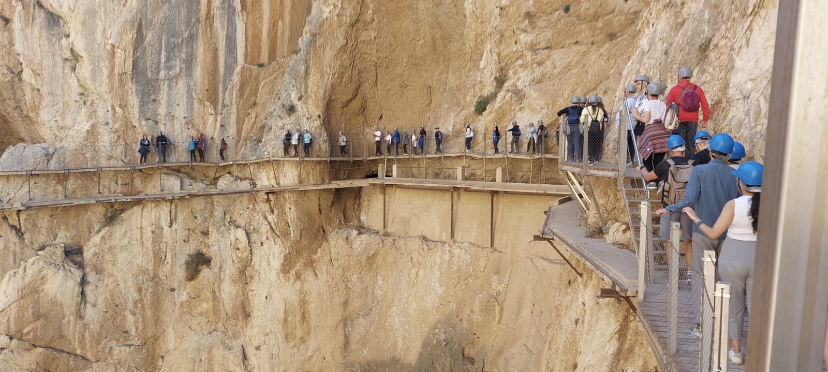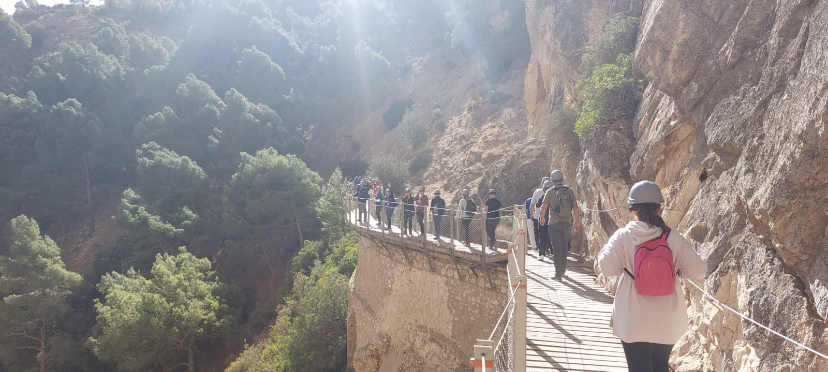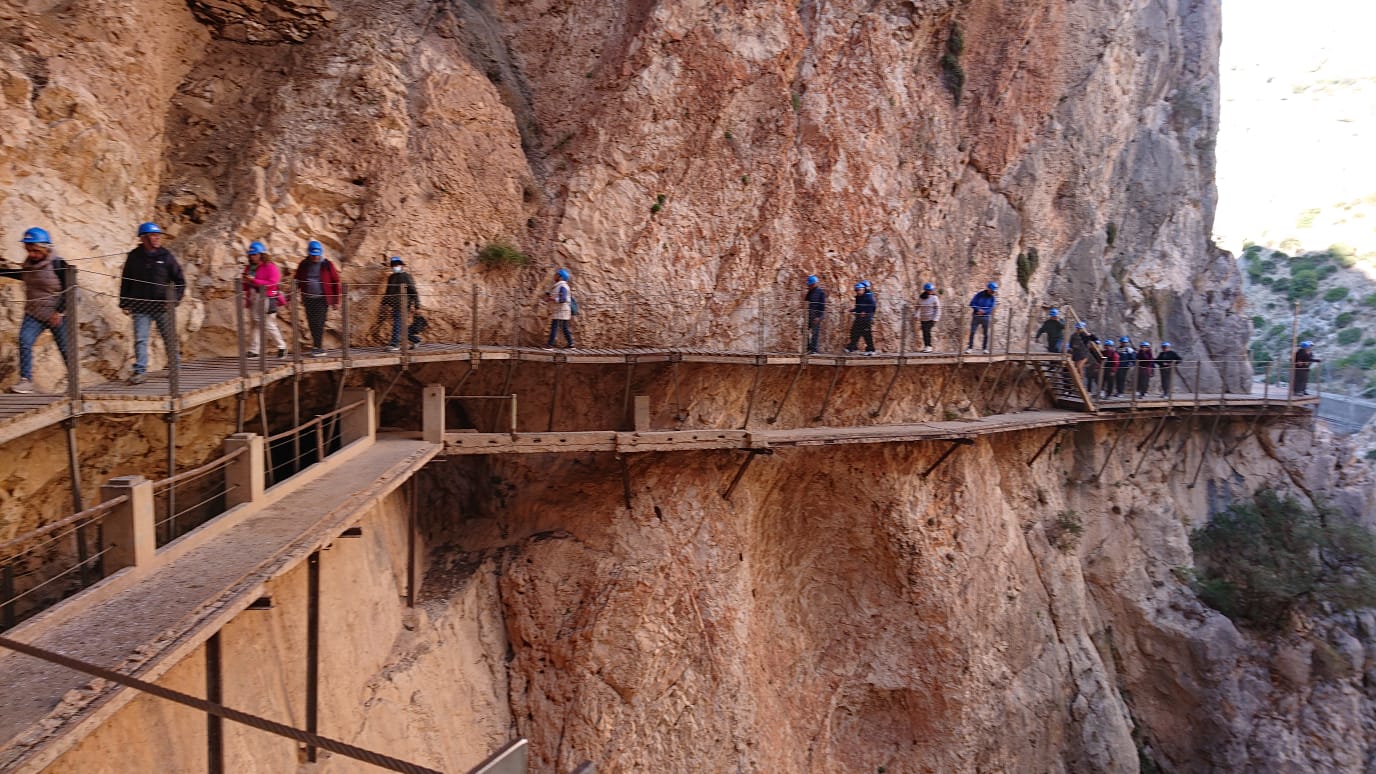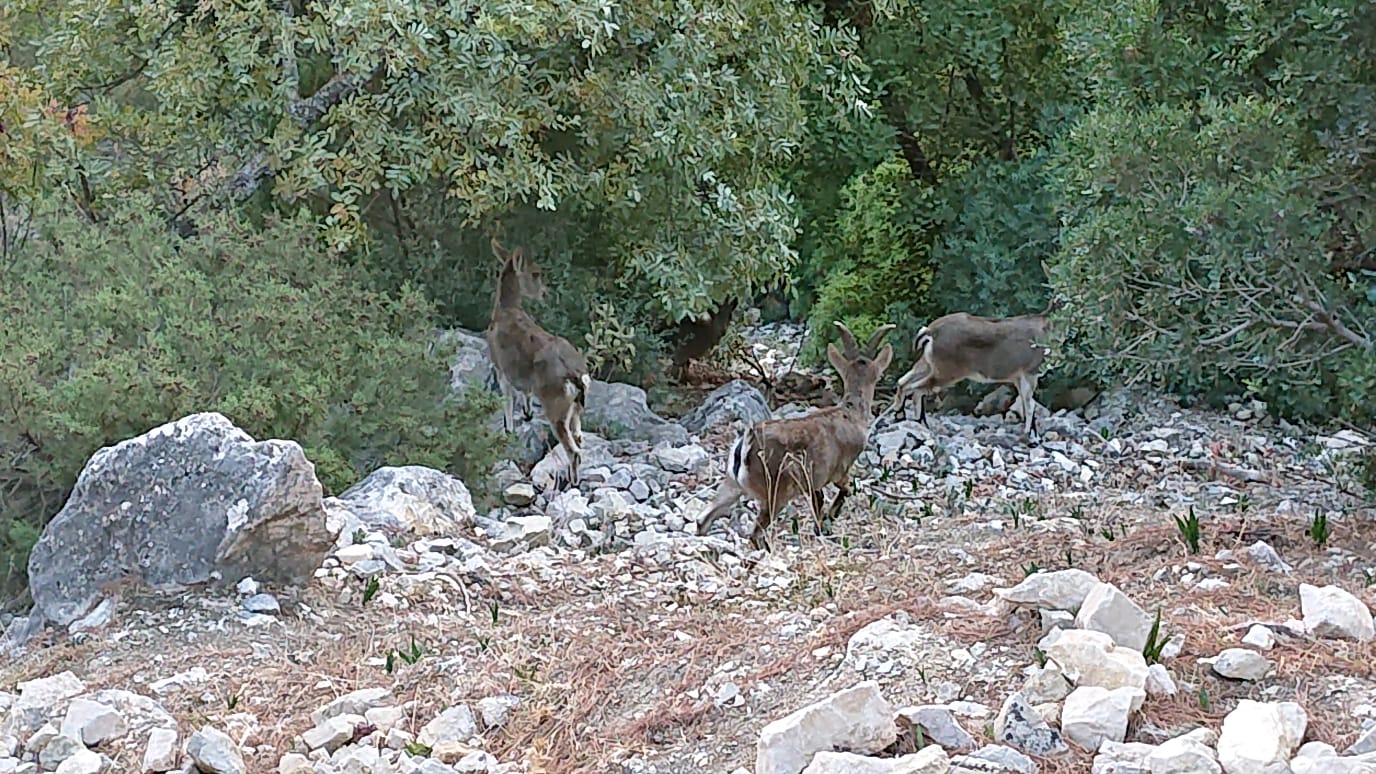 Contact:
Address: C/ Travesía el Chorro 1, Barriada Bermejo 29500 Alora Malaga
Phone: 640 701 134
Website: https://elchorroaventuras.com/