A window to the universe from Antequera
There are many reasons that make the Astronomical Observatory of El Torcal (O.A.T.) a privileged place from which to discover the Universe: it is in a Natural Park with its protection laws in all its extension, at 1200 meters high, with excellent communications by roads from any Andalusian province to which I add that The Torcal is the geographical center of Andalusia, and with other leisure offers in the Visitor Center that allow to know in greater depth this place, whose relief makes the nocturnal astronomical observations have a special magic that make El Torcal of communion between heaven and earth.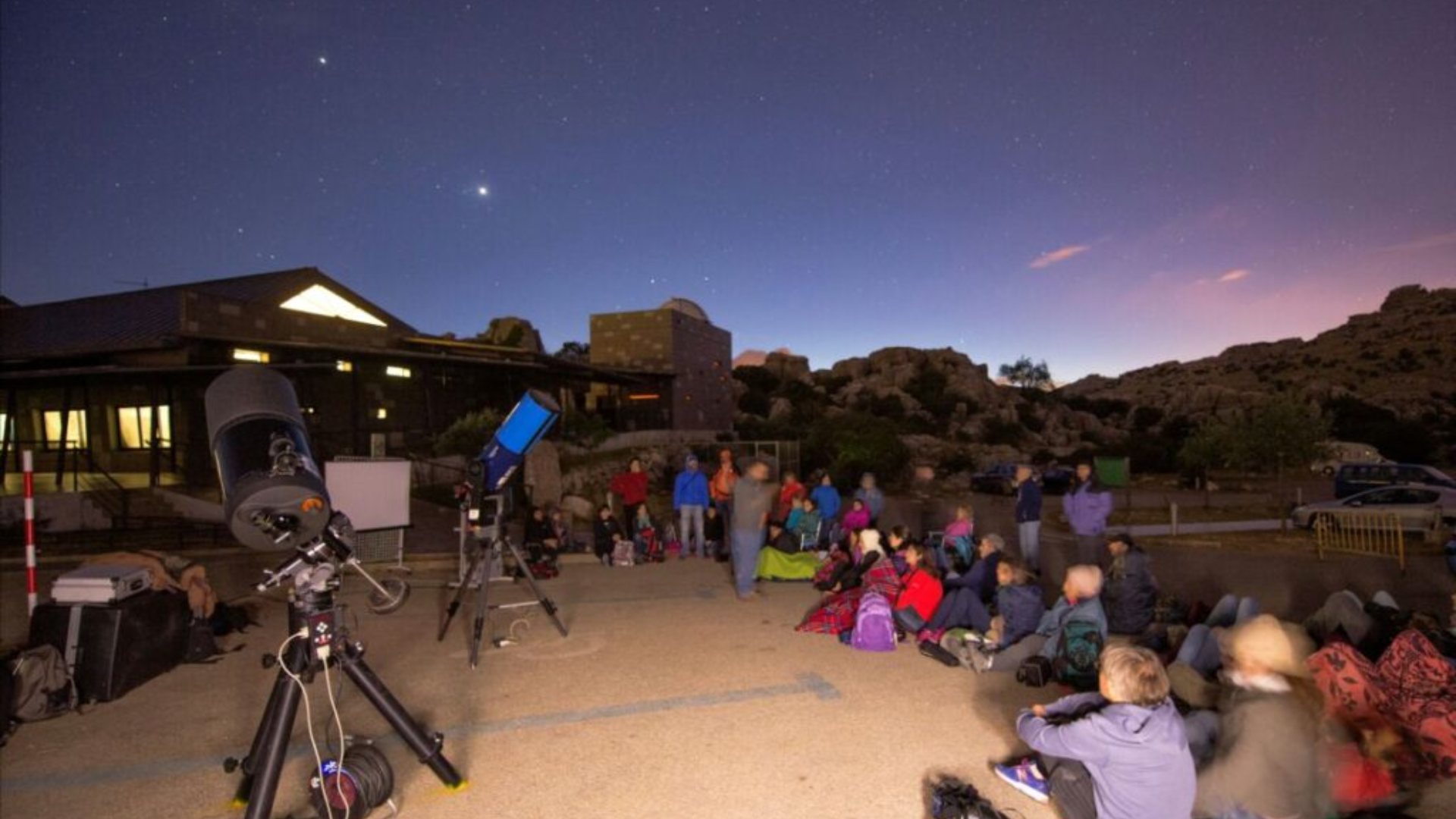 How Astronomical Observatory for Public Use, although it will devote part of its time to research, its own and with collaborations, its main objective is to allow citizens to enjoy and make use of a facility perfectly equipped with Powerful observation instruments, guided by an expert staff both in their knowledge of Heaven and in didactic and dissemination experience.
The Astronomical Observatory will have activities open to the public throughout the year, as well as activities specially designed for schools, or tourist groups. The observations will not only be nocturnal, there will also be diurnal observations with the Sun as the sole object of attention, so that, using different filters, we can contemplate the solar activity itself. It is a feeling of seeing the Sun "burn"!
Contact:
Address: Torcal de Antequera Natural Park, Ctra. Access to El Torcal Alto Km 3,5, Antequera, Malaga
Schedule: Every Tuesday, Friday and Saturday in July and August, and Friday and Saturday in September until the 12th.
Phone: 600 703 700
Website: https://www.torcaldeantequera.com/informacion/centro-de-visitantes/observatorio-astronomico/